Following the widespread condemnation that trailed the prophesy by influential Nigerian TV evangelist, TB Joshua that Hillary Clinton would win the US presidential election which later turned out otherwise, the cleric has reinstated the post on his Facebook page after deleting on Wednesday, November 9.
READ ALSO: Reno Omokri attacks TB Joshua over wrong Trump prediction
Prophet TB Joshua during his church sermon on Sunday, November 6, had predicted a narrow victory for Hillary Clinton, the Democratic Party presidential candidate. The prediction was also posted on the Facebook page of TB Joshua ministries.
But after Donald Trump convincingly won US presidential election, visitors to the preacher's Facebook page on Wednesday, November 9, noticed the prophecy had been removed attracting serious backlash from social media, though many of his supporters on Facebook said they still considered him a prophet despite calling the election wrong.
US election: TB Joshua under attack over FAILED prediction
Following the deletion of the post, Nigerians posted a screen grab of the prophecy which predicted a win for Hillary Clinton by a narrow margin.
See below a screen grab of the post which was deleted by TB Joshua ministries: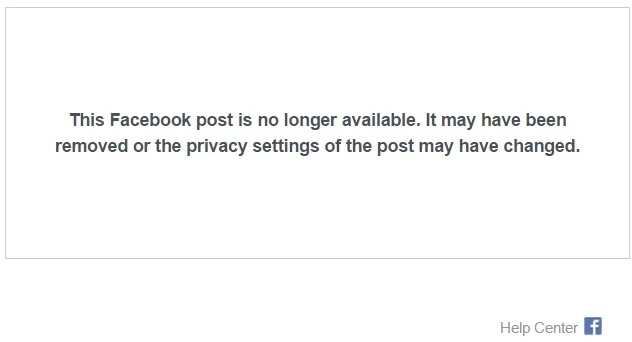 However, a mail from the social media department of the TB Joshua ministries to the BBC claimed the post was mistakenly removed and has been reposted.
Do you believe the post on the failed prophecy was deleted in error?