Augustine Miles Kelechi aka Tekno Miles or Tekno is an amazing Nigerian singer, producer and dancer. Since he was 8-years-old, he has had a developed his passion for music by mastering the guitar and piano.
Since the, Tekno has groomed himself into the fine producer and singer that he is today. He has given us timeless hits such as Pana, Wash, Where and Duro which brought him the most international fame.
In the lyrics of his song, Pana, Tekno says: "You say you like cassava, I get big cassava" and the cassava here means his manhood. It's been brushed aside as empty lyrics but Tekno has proved people wrong and shown he was singing about his life.
Here are four times the cute singer showed off his 'big cassava':
1. Poolside picture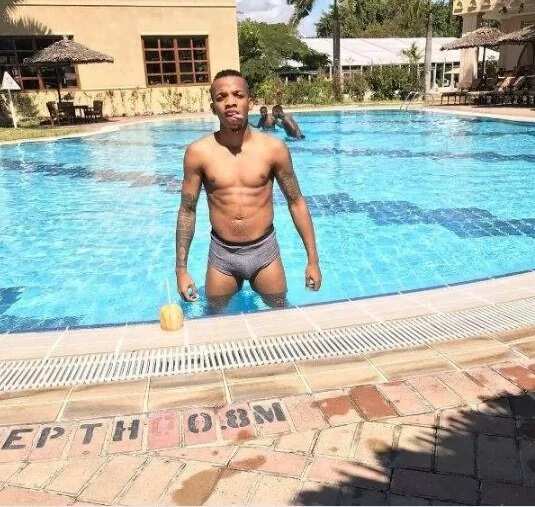 With these swimming pants, it leaves very little to the imagination and his female fans have since been drooling.
READ ALSO: 3 times Nigerian male celebrities' erections were out of control (photos)
2. Bedside picture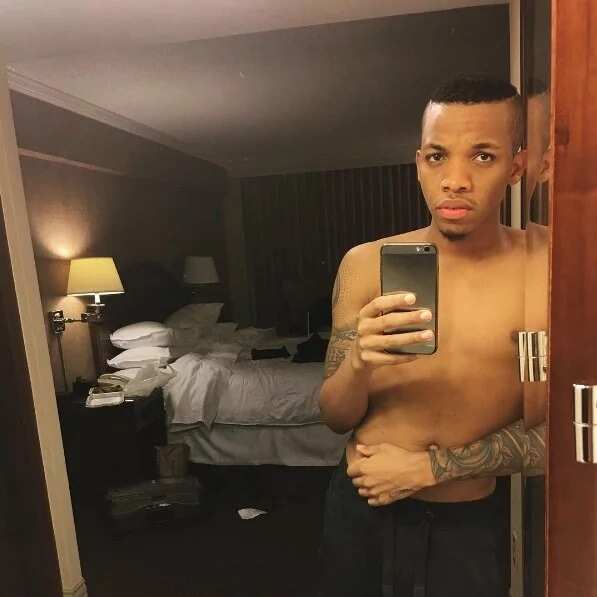 Even in a loose fitting trouser, it seems his fans were unable to miss the bulge of the big cassava that he promised.
READ ALSO: Star singer Davido earns about $100k in a week, and it is not the limit
3. Bathroom picture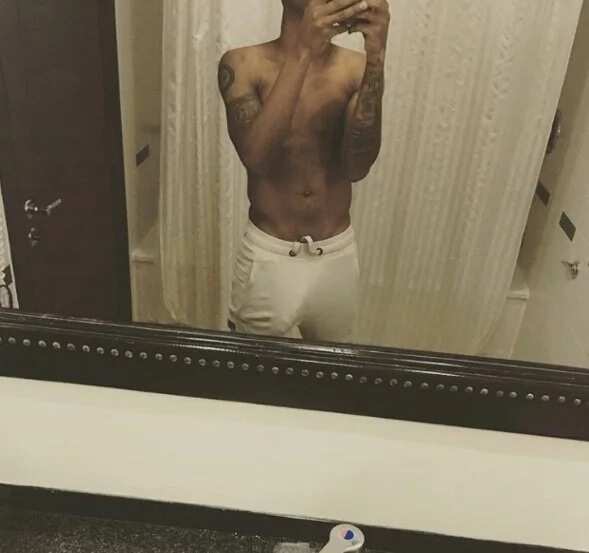 Fans have been trying to wrap their heads around the boldness of this one. Some have even questioned if it is truly him. This picture finally confirmed that 'Folake' has been enjoying beyond our imaginations.
READ ALSO: 16 Nigerian celebrities who looked rather RIDICULOUS wearing school uniforms (photos)
4. Bedroom pose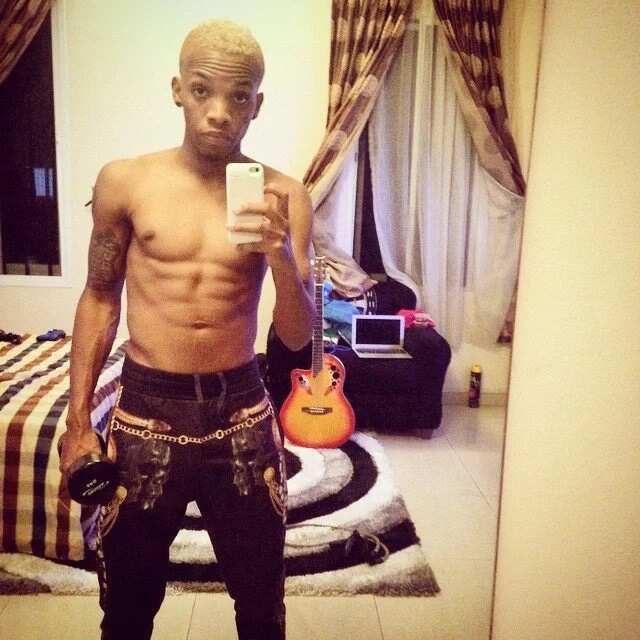 The truth is, once you have seen the imprint of his 'big cassava', it's easy to see it in any picture such as here, in his trousers He may be half-naked but he is fully naked in our heads.