The nonchalant attitude of the government towards the lives and properties of Nigerians has once again been exemplified going by the collapse of the Bailey bridge which is in Moro local government in Kwara state.
It was gathered that this bridge was constructed during the military regime which was made for people coming from Oyo state to have smooth journey into Kwara State. on the other hand, it was made for people in Kwara too to have their ways out of the state.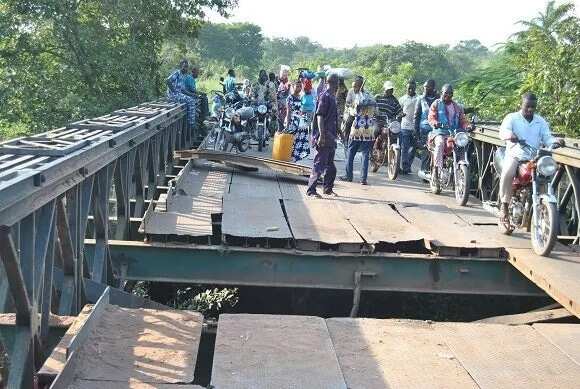 But now, the bridge is out and it has now become a great disaster for the people of Kwara state and Oyo as the bridge is at the boundary of the two states.
READ ALSO: Lagos communities seek help over Ogun River flood
The lives of people coming from Igbeti, Igbowo, Igbope, saki all in Oyo state has now been put into severe danger as the people would have to strive hard before they could have their ways into Kwara state.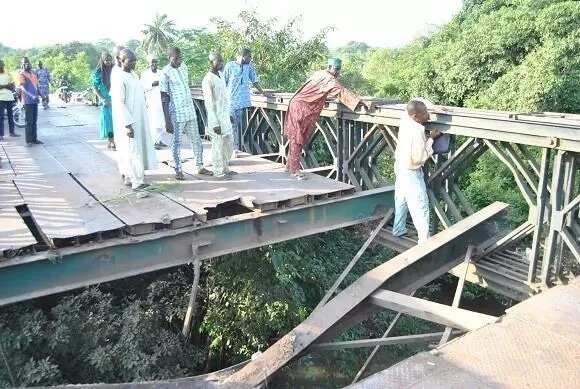 Similarly, it has not been an easy ride for Kwara people as they also find it difficult for them to cross the bridge.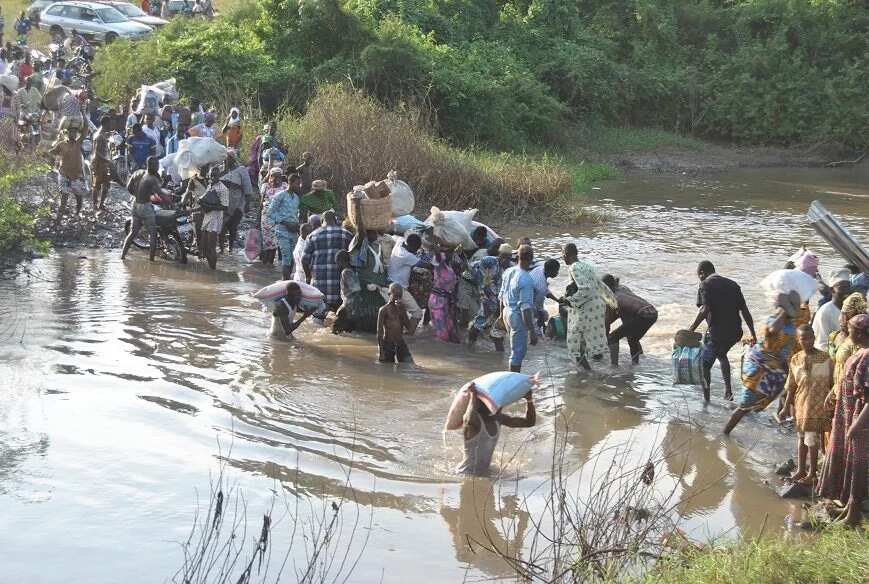 Legit.ng gathered that the bridge is being constructed on the federal road, and it is the responsibility of the federal government to take a look at it considering how the road has been disastrous for the people of Kwara and Oyo states.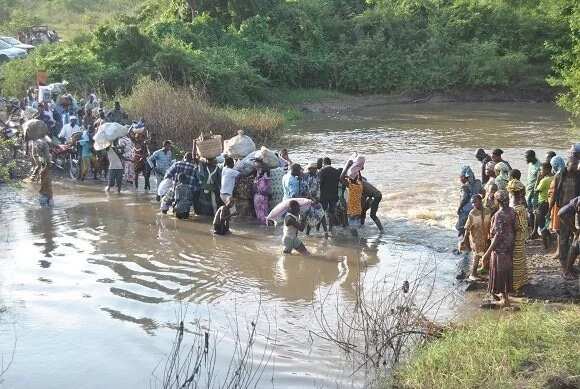 Unconfirmed reports also revealed that the federal government has approved the reconstruction of the bridge, but till now nothing has been done to save the lives of Nigerians.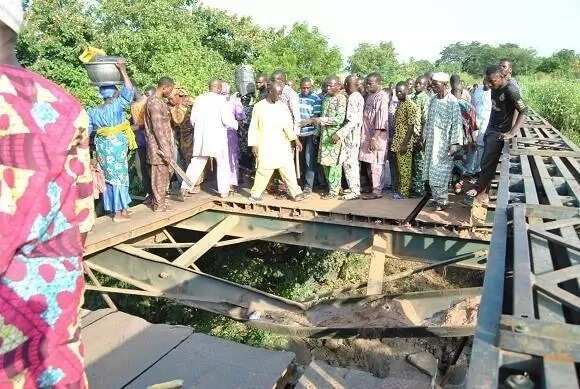 Source: Legit.ng