Many believe those who worship God in spirit and in truth get blessed financially. The popular thought originating from modern day churches is a christian should not suffer financially, rather live comfortably as wealth is the spiritual birth right of every christian.
Biodun Fatoyinbo is the lead pastor at Commonwealth of Zion Assembly (COZA) church, one of the most visited churches in Abuja boasting of over five thousand members. Pastor Biodun who is a speaker, writer and insightful individual is skilled in engaging people with God's word and "passing powerful truths."
He believes every individual placed on earth is not here to take sides but to "take over" and in successfully injecting that mindset into his church followers, he shows it in his lifestyle. A lifestyle his members claim is not to show-off, but to give hope that each of us can get to a level where buying expensive cars and designer wears is the norm and not luxurious.
READ ALSO: 11 times Nigerian pastors have shown us what God thinks about money (see photos)
Meet one of the extravagant pastors in Nigeria, Biodun Fatoyinbo
1. Designer rocker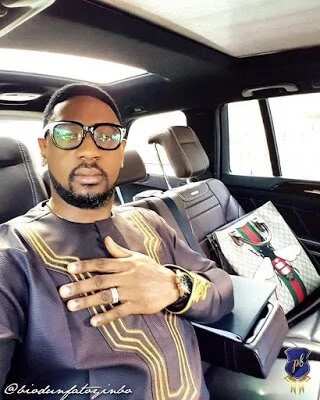 One special seat for the pastor, another for the N1 million Gucci bag beside him. That's how the spiritual head of Coza, Pastor Biodun rolls. How many of you can boast of a selfie with your expensive Gucci bag in an even more expensive car?
2. Fashionista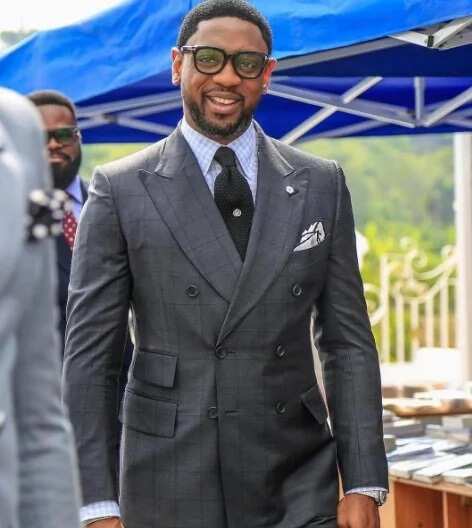 They say appearance goes a long way in shaping how people relate to you. It appears Pastor Biodun understands the value of appearing well put together in order to gain respect and admiration. Whenever he mounts the pulpit to pass on the word of God or is attending an event, he stands out with his head-to-toe branded outfits. One could swear the stylish man employs the services of a personal stylist otherwise, an award should have gone to this man for his impeccable taste in fashion.
3. Multi-talented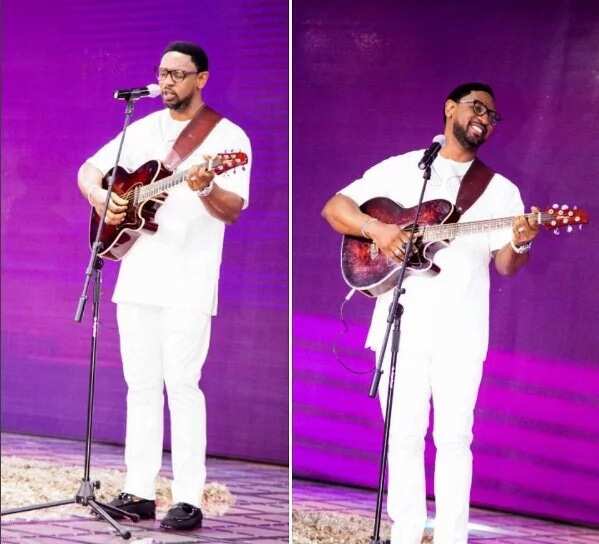 It is rare to find people who are multi-talented and he is one of those rare breed. Not only is a good singer, he is a guitarist and we are pretty sure he won't play just any cheap guitar. We mean, people spend money on what they love to do right? Why would the man of God be any different?
4. Rich and married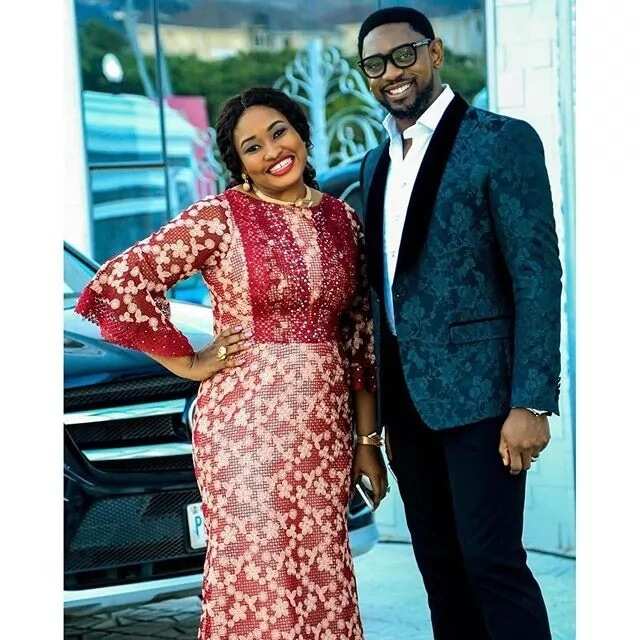 How many can boast of stupendous wealth and a happy marriage? Well, Pastor Biodun is one of te lucky ones. He is married to the beautiful Pastor Modele and together they travel round the world celebrating birthdays and anniversaries. When Jesus blesses your bank account, who can cut it short? No one! And is that a Mercedes packed behind them? Look at God!
READ ALSO: Check out the 5 most flamboyant PASTORS in Nigeria
5. Mr Porsche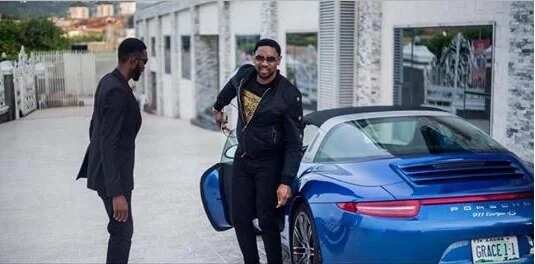 In case you doubted God's grace over the man of God's life, there's reaffirmation of that blessing written on his plate number. There is no need to be envious, big boys drive bad toys and this pastor is no different. He is a big boy by all standards and driving a Porsche around town is one of the perks of a big boy status. Shows how much money is spent on the pastor who vows to create a "takeover generation."