13 hilarious tweets that show Nigerians have no chill
Nigerians have a special kind of sense of humour. When people say many are mad but few are roaming, they mean the insanely funny things Nigerian post on twitter that will have you shitting in your pants.
It is not common in any part of the world that a people can crack jokes about everything and anything. Whether it's serious political stuff or crazy things people do everyday, Nigerians have a comment to render and it is usually funny AF.
READ ALSO: Hilarious tweets that show you what people are saying about the Oba of Benin coronation
Here are hilarious tweets that show Nigerians have no chill whatsoever.
1. This is how they defend our celeb, don't even try to oppose them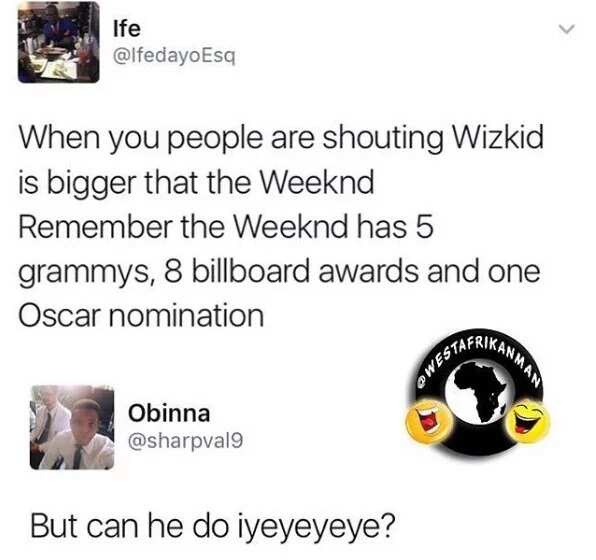 2. When you voice your inner most desires and they show your oliver twist side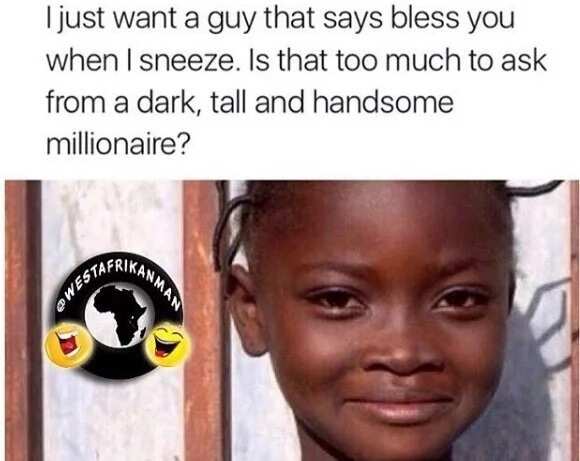 3. The truth might be bitter but it is still the truth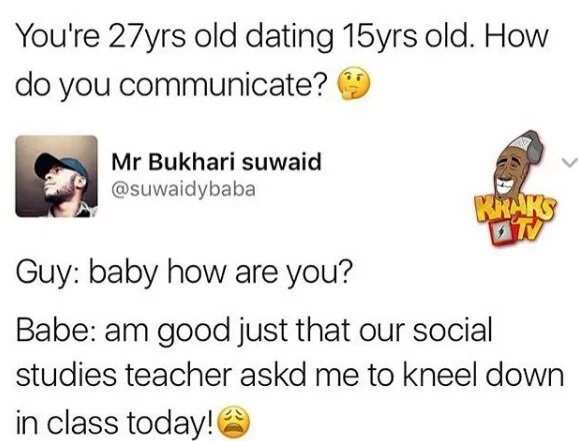 4. When someone decides to use sarcasm to end your existence

READ ALSO: Ice Prince's birthday tweets will touch your heart
5. Like father like son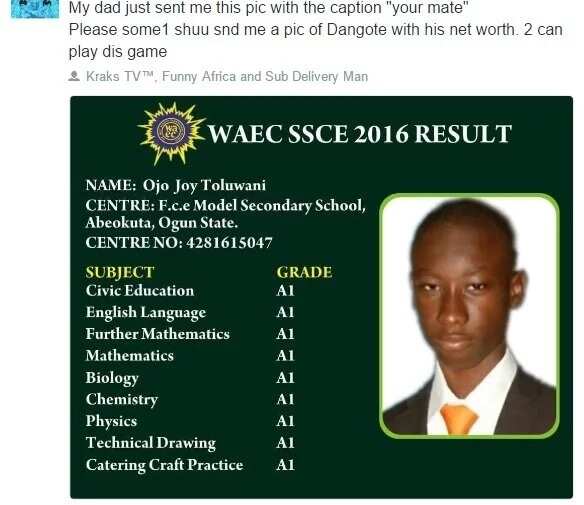 6. At least she's being honest and can still afford an apple product.

7. This is so true for those that grew up in a proper Nigerian home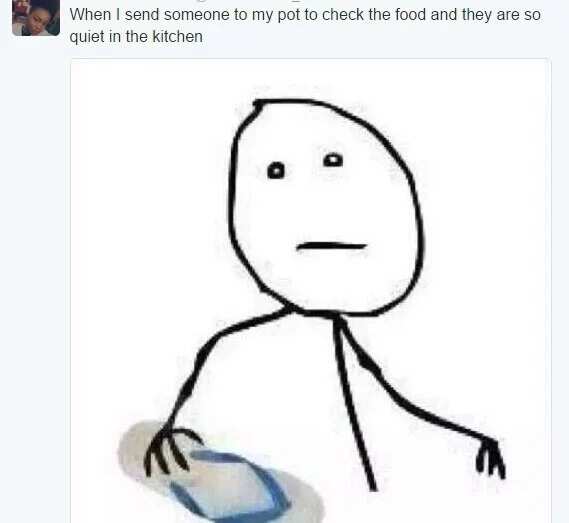 8. All hail the bleaching cream expert, Bobrisky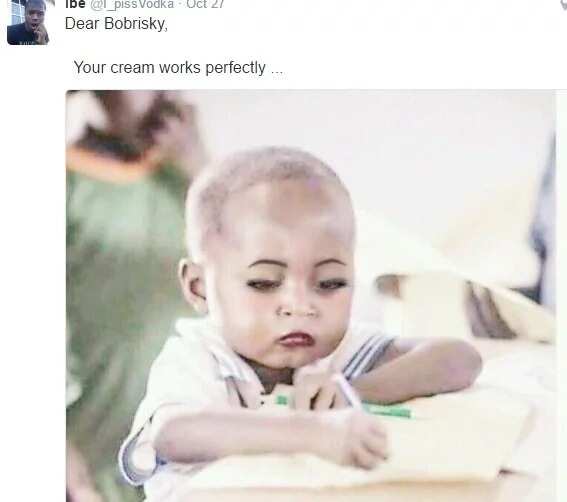 9. When you just open your mouth and let it ring like a bell

10. When it seems all Nigerian musicians have dated a Folake at some point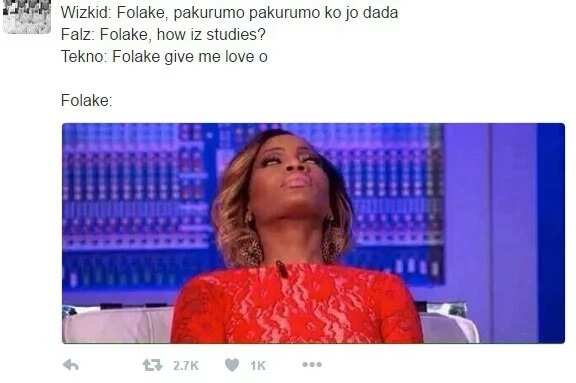 11. Nigerian parents don't joke with curfew. If you like your life, abide by the rules

12. This a warning: mind your business, face ya work.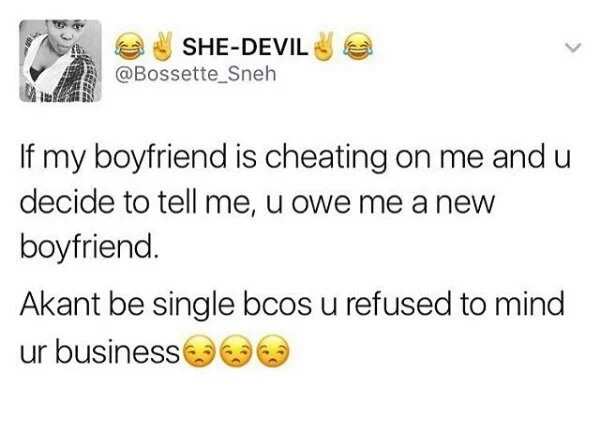 READ ALSO: Literally just 11 hilarious memes about Aisha Buhari
13. It is just the perfect face for the crime. So accurate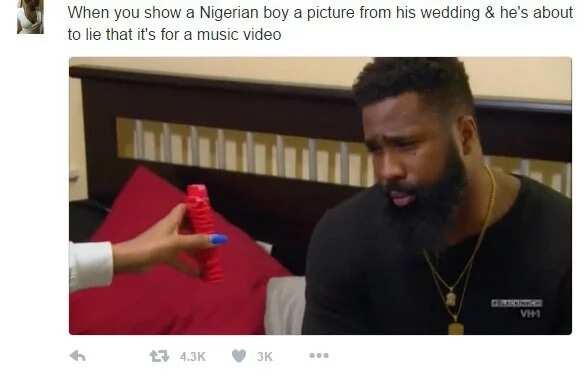 Source: Legit.ng