After many weeks of staying offline, Tiwas Savage's husband, Teebillz, has made his first Instagram post.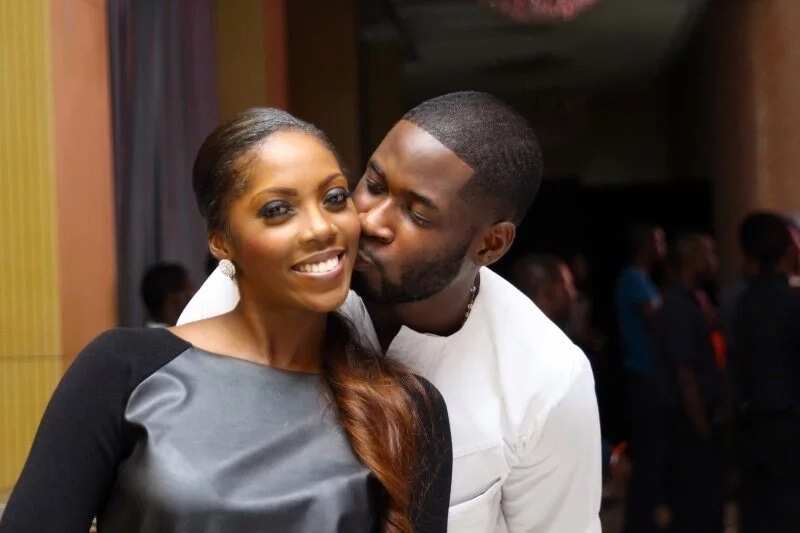 Recall that he left social media after the whole marriage saga and is now back. When he came online, the first thing he did was to put up a post. See the post below: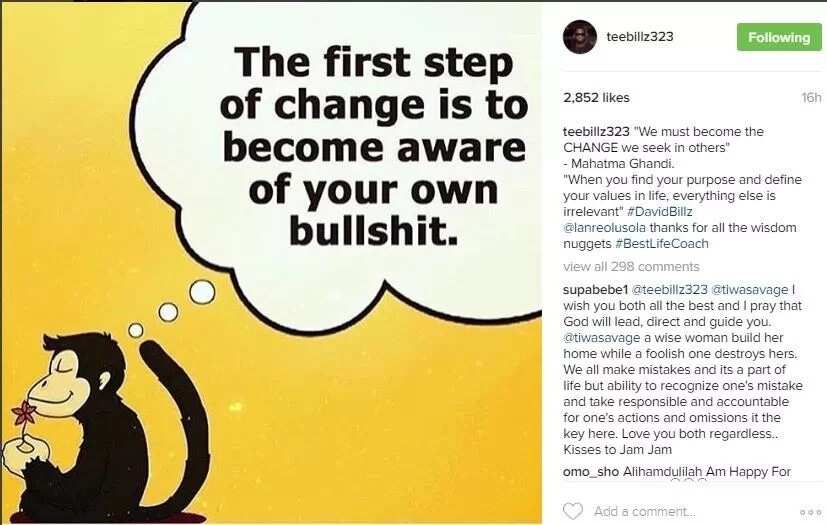 The post which is an inspiring message for everyone was captioned:
"We must become the CHANGE we seek in others"
- Mahatma Ghandi.
"When you find your purpose and define your values in life, everything else is irrelevant" #DavidBillz
@lanreolusola thanks for all the wisdom nuggets #BestLifeCoach"
PAY ATTENTION: Get all the latest gossips on NAIJ Gossip App
Going through the comment section, you will know that a lot of people are excited about Teebillz's decison to come back online. One of the commenters, Damigreat, wrote: ''The king is back! The world is yet to see the defeat of a man who turns adversaries to stepping stones to his greatness. Be you.''
Supabebe1 wrote: ''@teebillz323 @tiwasavage I wish you both all the best and I pray that God will lead, direct and guide you. @tiwasavage a wise woman build her home while a foolish one destroys hers. We all make mistakes and its a part of life but ability to recognize one's mistake and take responsible and accountable for one's actions and omissions it the key here. Love you both regardless.. Kisses to Jam Jam''
Another one said: ''I earnest prayer is for u to reconcile with ur wife. U both made mistakes. But u re totally a near perfect couple. Make it work. Bless up! ?''
We hope the change is truly here oga Teebillz!