- The military says it has set its sights on Fulani herdsmen after defeating the Boko Haram insurgents in the northeast
- Spokesman of the defence headquarters Rabe Abubakar said the military is set to launch an operation that would "take care of the nuisance of herdsmen once and for all."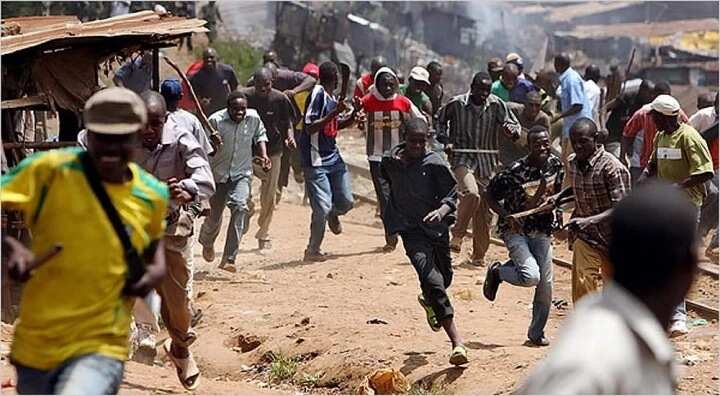 The Nigerian military's defense headquarters has declared victory over Boko Haram insurgents in the northeast and revealed that it is now going after Fulani herdsmen.
The Cable reports that spokesman of the defence headquarters Rabe Abubakar told journalists at a media parley in Kaduna on Friday, October 28 that the insurgents had been "totally degraded, decimated and 100 per cent defeated."
READ ALSO: 'Quit or we'll force you to' Nigerian Airforce threatens Niger Delta militants
Abubakar said the military was about to launch an operation that would "take care of the nuisance of herdsmen once and for all."
"Today, I am pleased to inform you that we have defeated Boko Haram. It is not an easy feat. Yes, you may hear that an inaccessible village has been attack or that there was an attack somewhere. But, that is the last kicking of a dying group," he said.
"Check at the history of insurgency in the world, there is no country that has defeated insurgency under six to seven years like Nigeria. Is it Sri Lanka, Mali, Columbia or Somalia? Boko Haram is gone. It does not matter whether its so-called leader, Shekau is alive or dead," he said.
"The war is not about him as a person, it is about his group and they have been defeated. There is no inch of soil in Nigeria, where Boko Haram's flag is hoisted. No more! Boko Haram has been totally degraded, decimated and 100 per cent defeated, and may God never allow such kind of evil to re-appear in Nigeria again.
"Our success was noticed by Mali which has been battling with its own problem. One of Mali's defence chief had to come to Nigeria to ask us how we did it. So, that is to tell you that Boko Haram is gone.
READ ALSO: TENSION as operation Yaki deployed to Sultan Bello mosque (photos)
"Let's celebrate our success in the news, not the propaganda of terrorists and their sympathisers. Yes, we have also had casualties, but it's like all conflicts.
"But, you can see that even developed and well secured countries such as France and Britain are not even totally immune from terrorism.
"I will appreciate if the press can focus on the good and positive things that make our country great. What do have to gain as a country when we promote headlines that will cause division and plant hatred and violence? This is the only country that we have. If anything happens and you leave this country, no matter where you find yourself, you are a refugee."
Meanwhile, following the ban on the activities of herdsmen in Ekiti, Oba Enitan Adeyeye Ogunwusi has called for caution in the handling of the case.
Governor Ayo Fayose of Ekiti had banned grazing in the state after reports of herdsmen attack and even encouraged the people to be ready to defend themselves against the herdsmen.