- Nigerian National Petroleum Corporation (NNPC) says oil vandalisations has cost Nigeria an amount that is as high as about a third of the 2016 budget
- The corporation's Group Managing Director Maikanti Baru said the loss is for only vandalisations that happened in the last ten months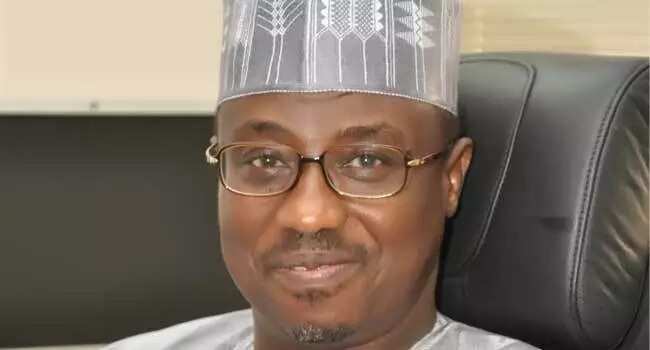 Group Managing Director of Nigerian National Petroleum Corporation (NNPC) Dr Maikanti Baru has said that Nigeria has lost about $7billion which is equivalent to N2.1trillion in the last 10months to vandalisation of oil facilities.
READ ALSO: GOOD NEWS: How Nigeria's economy can be transformed
Daily Post reports that Baru made this revelation on Friday, October 28 during his presentation on "Global Oil Prices, Militancy and Terrorism and its Impact on Government Revenue in Nigeria'' at the 2016 Fiscal Liquidity Assessment Committee Retreat in Abuja.
He said that apart from security challenges in the region, politics, judiciary, oil prices and production cost continued to impact negatively on the oil industry.
"Over 7000kpd of crude oil has been lost due to vandalism this year. A bulk of the loss is from JV assets.
"This implies that 60 per cent of oil production lost is NNPC-FGN equity.
"At an estimated price of 45 dollars per barrel, the total 2016 revenue loss to the Federation Account translates to about 7 billion dollars.
READ ALSO: 'Quit or we'll force you to' Nigerian Airforce threatens Niger Delta militants
 "This is money that the government could have used to achieve major infrastructural milestones.
"This loss is equivalent to a new 7,000mw power plant; new 350kpd refinery; over 30 per cent of National budget; and a new 1,700 kilometre pipeline."
To resolve this, Baru said the NNPC planned to increase security of oil and gas assets, improve its community social responsibility and the Amnesty programme, Daily Post reports.
Meanwhile, President Muhammadu Buhari on Thursday, October 27 unveiled the Petroleum Industry Road-map at the Banquet Hall of the State House, Aso Presidential Villa, Abuja.
The road-map has been code named 7 Big Wins by the ministry of petroleum and sccording to industry experts, it is a well thought-out seven short and medium priorities aimed at growing Nigeria's oil and gas industry between 2015 and 2019.