The joy and expectation of many female footballers is to one day hang their boots and get married when they will have the chance of having their own children.
Former Super Falcons player Mercy Akide Udoh is amongst the great players to have played in Europe, and now she is happily married with kids.
But there are lots of female footballers who have chose not to change their status as they don't want to do anything with men.
1. Lilian Parr
English Football Hall of Fame inductee Lily Parr was the first openly lesbian, and it came at a time when female homosexuality was a taboo in British society.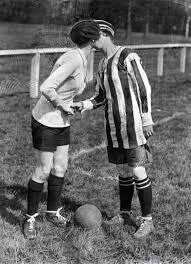 Lily Parr was an English professional women's association football player who played as a winger.
READ ALSO: John Obi Mikel to leave Chelsea for one of these clubs?
In 2002 she was the only woman to be made an inaugural inductee into the English Football Hall of Fame at the National Football Museum.
2. Nadine Marejke Angerer
Recognized as one of the world's best female goalkeepers during her extensive international career, Angerer who was born on November 10, 1978 is a retired German footballer who played as a goalkeeper.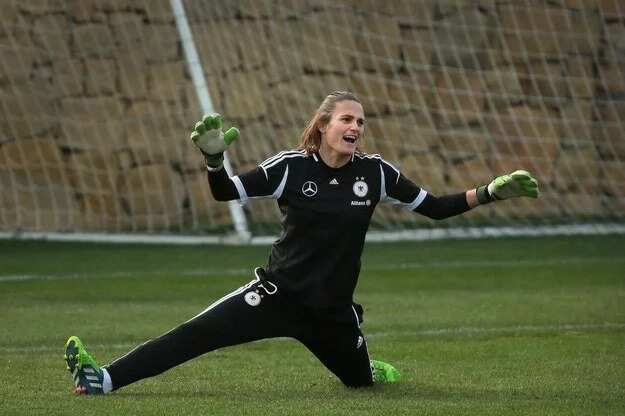 The penalty-saving specialist was on January 13, 2014 named FIFA World Player of the Year, becoming the first goalkeeper – male or female to win the award.
3. Åsa Nilla Maria Fischer
Swedish footballer for VfL Wolfsburg and the Swedish national team, Fischer was born on August 2, 1984. She was previously the captain of LdB FC Malmö.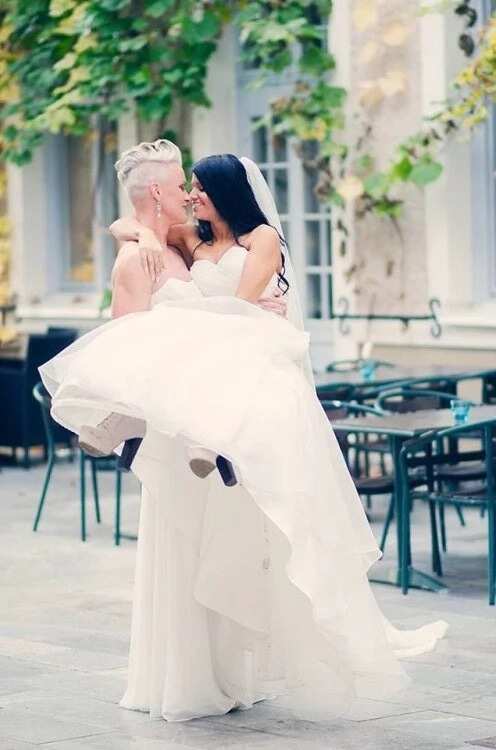 READ ALSO: Six players who announced their homosexuality
She played the first competitive game for her new side in the Bundesliga 2013-14 season opener against Bayern Munich in front of a home crowd of 8,249 fans on September 7, 2013.
Fischer finally broke the ice in 2013 when she granted an interview to QX magazine in which she announced her intention to marry her female partner and in December 2013 she married her partner Mariah-Michaela.
4. Megan Anna Rapinoe
Rapinoe is an advocate for numerous LGBT, lesbians, gays, bisexuals and transgenders organisations, including the Gay, Lesbian & Straight Education Network (GLSEN) and Athlete Ally.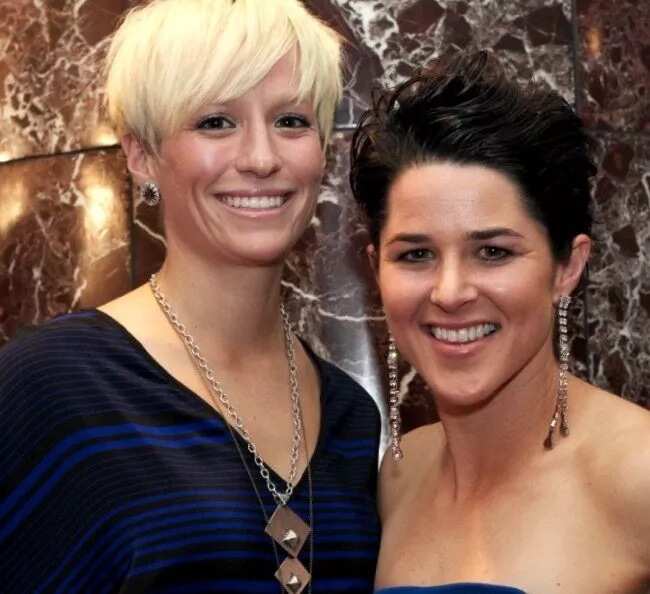 In 2013, she was awarded the Board of Directors award by the Los Angeles Gay and Lesbian Center.
On July 2, 2012, Rapinoe came out as a lesbian in an interview with Out magazine, in which she revealed that she had been in a relationship with Australian football player Sarah Walsh since 2009.