- Arsenal manager Arsene Wenger says sorry for making Arsenal fans suffer
- The manager has recently moved past his two-decade anniversary as boss
- Wenger speaks about his career and Arsenal
- The head coach could reportedly leave Arsenal this season
Legendary Arsenal manager Arsene Wenger apologised for making Arsenal fans suffer over the course of 20 years.
Wenger has  recently moved past his two-decade anniversary as manager. And the manager joked that he was sorry Arsenal supporters had to listen to him yet again and for the pain they have had to deal with during his reign.
GET all the results LIVE on "Proudly Nigerian livescores" 
He said:  "Yes, it's 20 years - I'm sorry. I would like to thank you for your consistent support and to apologise for every minute I make you suffer in these 20 years!"
The coach stressed: "But you don't look too bad for people who have suffered for 20 years.  I am sorry for the boy who was born 20 years ago and only known one manager. I would reassure him that when he will be 40 he will know a few more. I have tried to serve for 20 years this club sincerely, with complete commitment, loyalty and of course competence and that was a very important part of my guidance."
PAY ATTENTION: Get the latest sports news on Naij Sports App
He added: "I tried to respect what is important for this club, respect for people, humility and as well always try to develop the team and the club."
Wenger continued:  "I believe the team has the commitment, togetherness, hunger, desire and unity. We have a good chance to compete for the Premier League."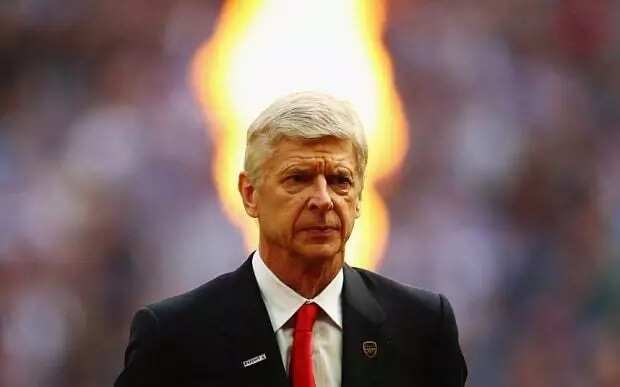 He also noted: "Our challenge is to compete for everything starting tomorrow in the League Cup. Even if you see some new faces our desire is to qualify and fight for everything because I believe we have a squad that is more mature and better equipped to cope with all the challenges we have. That is the target and I am absolutely committed to fulfil and give my best so that we are successful until the end of the season."
England manager Sam Allardyce has resigned his position as the manager of the Three Lions.  During an undercover investigation by The Telegraph (UK), the former Sunderland and West Ham boss was heard allegedly negotiating a £400,000 deal to act as an ambassador overseas. 
And The Daily Telegraph reports that the FA will attempt to prise Arsene Wenger away from Arsenal at the end of the season and install him as the new England manager. In their turn Daily Star reports that Eddie Howe will be the new coach when Arsene Wenger leaves the club.