- Abba Kyari, chief of staff to the president, has written to the director of DSS and IGP to investigate him over alleged N500m MTN bribe
- A presidency official says Kyari has nothing to hide
- The source says Kyari isn't a fan of media wars
Abba Kyari, chief of staff to the president, has written to the director of the Department of State Services (DSS) and the inspector general of police to investigate him over alleged bribe he received from MTN.
It was alleged that Kyari had received a bribe from MTN Telecommunications Company to help reduce their fine from N1.04 trillion to N330 billion for failing to disconnect unregistered subscribers.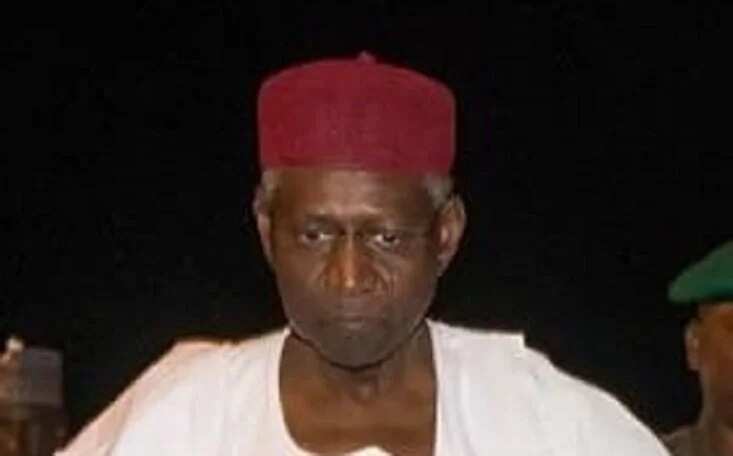 But despite Sahara Reporters reporting that the presidency is not probing him, a report on The Cable has shown that Kyari asked DSS and the police to investigate claims that he received "payment or payments" from MTN "for the purpose of mitigating the fine imposed by the NCC".
According to the report, Kyari also wrote to Pascal Dozie, chairman of MTN Nigeria requesting that the allegation be confirmed or denied because the company was specifically mentioned. However, MTN subsequently denied the report,
In copies of the letters, which were all written in September and seen by The Cable, Kyari asked DSS and the police to investigate him, a request the security agencies have duly accepted.
READ ALSO: President Buhari presides over FEC meeting
According to a presidency official, the chief of staff believes he has nothing to hide, hence his decision to write to the security agencies by himself.
He said: "The chief of staff is not a fan of media wars. He doesn't believe in rejoinders and that is why I am showing you copies of his letters.
"Malam Kyari always says as a former editor himself, he knows the difference between investigative journalism and planted stories. The stories in the media are planted. They are not as a result of any rigorous investigation.
"He expects more stories to be planted in the media as people struggle to gain the attention of the president. They think Malam Kyari is their problem and if they can take him out, then there will be free passage. Let's see how far they can go."
The source also said Kyari knew nothing about how the MTN fine was reduced.
READ ALSO: Bribery allegations: Abba Kyari writes EFCC, ICPC
"To the best of my knowledge, Malam was actually against the fine being reduced. But a committee set up to look into the issue recommended a reduction. Malam was not a member of the committee and he was not the one that approved it," the official said.
The Nigerian Communications Commission (NCC) had imposed the fine on MTN in October 2015 after the South-African owned telecom operator failed to disconnect about 5.1million subscribers it registered improperly on its network.
However, the fine was reduced last year to N330billion allowing the operator to make staggered payment till May 31, 2019.
But media reports had indicted Kyari for allegedly influencing the reduction of the fine and its staggered payment after receiving a bribe of N500million.