- Chelsea smashed Manchester United 4:0
- After the match Mourinho blasted Conte
- The manager explains his words
Manchester United manager Jose Mourinho criticized Chelsea coach Antonio Conte after Sunday's defeat.
Mourinho's return to his former club did not go well as Manchester United lost 4 – 0 to Antonio Conte's Chelsea at Stamford Bridge.
The match lived up to its billing as both teams showed their might in the contest but the Blues were the eventual winners in the grudge match. As for Conte, his side's performance will brew more confidence into the hearts of Chelsea fans that they are still in contention for the league title despite losing to Liverpool and Arsenal.
PAY ATTENTION: Get the latest sports news on Naij Sports App
Despite trailing 4-0, The Red Devils' fans were the loudest and that sparked the Chelsea manager into marching up and down the touchline urging the Chelsea crowd to make more noise.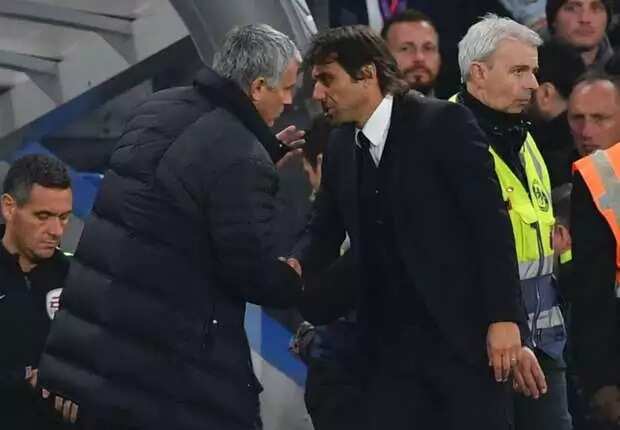 And Mourinhos reaction was picked up by nearby microphones. He said: "Don't do that [celebrate] at 4-0. 1-0 okay, but 4-0 is humiliating".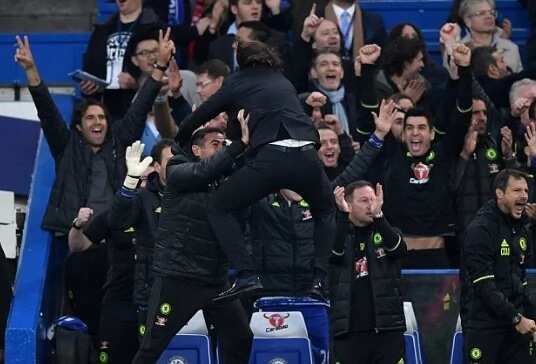 GET all the results LIVE on "Proudly Nigerian livescores" 
When asked what he told Conte, Mourinho refused to comment.
Source: Legit.ng