Ekiti state governor Ayodele Fayose has finally cleared the air on allegations that he recently slapped a judge while court was in session.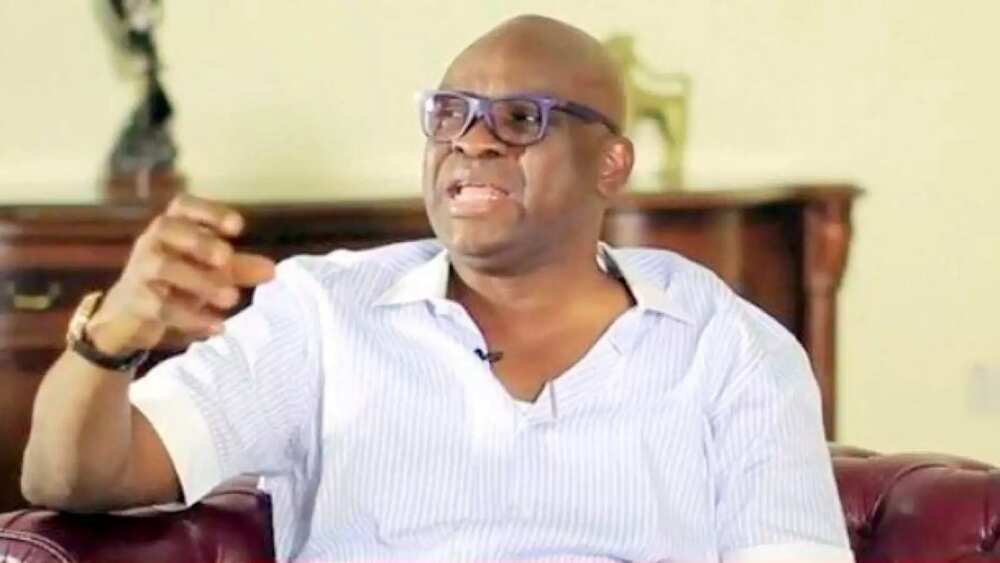 Fayose who was live on Channels television on Friday, October 21 said the stories were untrue and indeed the judge has not come out to say anything about it because they were all lies.
READ ALSO: Judge TAKES AWAY Fani-Kayode's mobile phone during trial
He claimed that the rumours were the work of his political detractors.
Fayose said: "I will never slap even my housemaid not to talk of a judge. The judge is still alive. That same Judge is in Ekiti, that Judge has not made a single statement.
"When I laid foundation for the new high court complex, the Judge was there and I told him - "My Lord, please make a Clarification."
"Take your time to interview him to find out from him. The judge has not made a statement in this regard. It is an imagination of my political opponents.
READ ALSO: Chibok girls: 'You are corrupting everything' Ezekwesili spits fire at Buhari's daughter
"On that day, I was at the court as Governor-elect and there were over 5,000 suppprters of mine. And the judge told the lawyer at the court that he saw me from his window telling my supporters to stay behind. So its a lie. I never slapped the judge.
"It is an allegation and imagination of my political opponents."
Meanwhile, Fayose has ordered that cattle confiscated from herdsmen in the state be shared to residents as the state's stomach infrastructure policy.
Speaking at the inauguration of the Ekiti Grazing Enforcement Marshals (EGEM), the governor said herdsmen caught grazing beyond 6pm risk a six-month jail term.