- Senator Binta Masi Garba says her primary role before joining the Senate is in the kitchen
- She jokes about even belonging to the other room
The recent comment by President Muhammadu Buhari that his wife belongs in his kitchen, has continued to trigger reactions across the country.
This time, Senator Binta Masi Garba, representing Adamawa North under the All Progressives Congress (APC), is the latest high-profile individual to harp on the trending topic.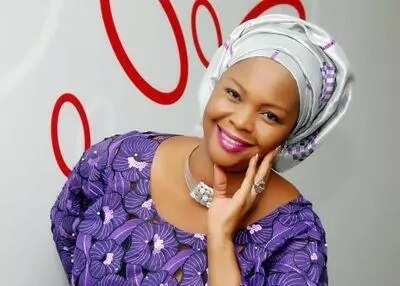 But while Buhari's comment has been with extreme repugnance by some high profile female individuals, Senator Binta has jokingly agreed that her primary role begins and ends in the kitchen.
According to her, her primary role before joining the Senate is in the kitchen. She said this on Wednesday, October 19, at the Senate's plenary.
READ ALSO: Senator Olujimi berates Buhari over comment against his wife
She joked: "I am proud to be in the kitchen and the other room.
"Before joining the senate, my primary role was in the kitchen."
Laughter took over the senate hall after the statement.'
Speaking further, Senator Binta however enjoined Nigerians to look at the trauma which the released Chibok girls had gone through and called for a psychological rehabilitation on the girls to make them forget all they went through while in captivity.
READ ALSO: Senator Ben Bruce, Omokri taunt Buhari, show off wives
President Buhari last week reacted to an 'explosive' interview his wife granted the BBC, where she said she may not back her husband at the next election unless he reshuffles his cabinet.
In his response, the president, who was in Germany on a three-day visit to discuss issues relating to security and economy, laughed and replied, "she belongs to my kitchen and living room."