There are many fruits eaten by Nigerians; this is because we know the importance of healthy living and how much fruits contribute to this.
Even though some of the most enjoyed fruits in Nigeria are seasonal, this will not stop Nigerians from eating them when they are out. Watermelon, oranges, bananas, apples and many other fruits seem to be seen all year round in Nigeria even though they may be scarce or expensive at some point.
There are certain fruits that are indigenous to this country. Many people do not know about these fruits as they may not be seen in every part of the country. If you by chance know these fruits or happen to have tasted them before, then you are a true Nigerian.
Find some of these fruits below and see what they look like:
1. Local strawberries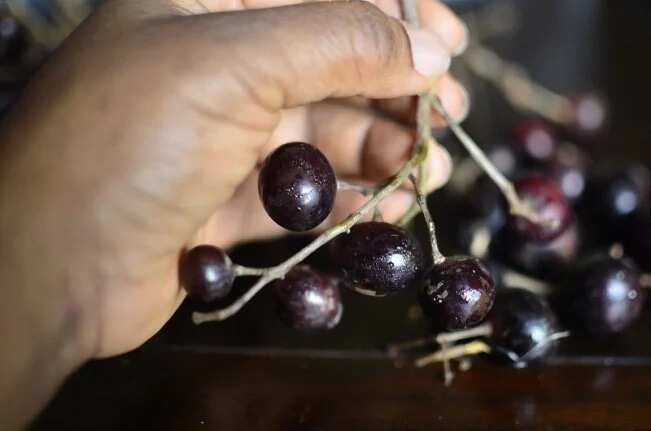 This fruit looks like red grapes but they are not. The Yorubas call them Olohun; often sold in piles or loose form, children enjoy eating this fruit. Once eaten, it has the ability to turn your tongue purple. As a kid, I tasted this fruit in Ilorin.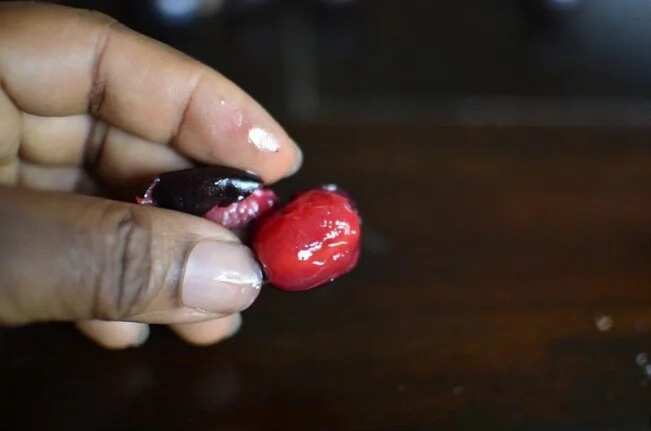 Childhood made a lot of sense as the silver plate of N1 could turn my afternoon into an interesting one. It is an experience a N1000 note cannot buy back. Does this fruit grow at the back of your house?
READ ALSO: See the female chief who broke 850 child marriages in Malawi
2. Ishin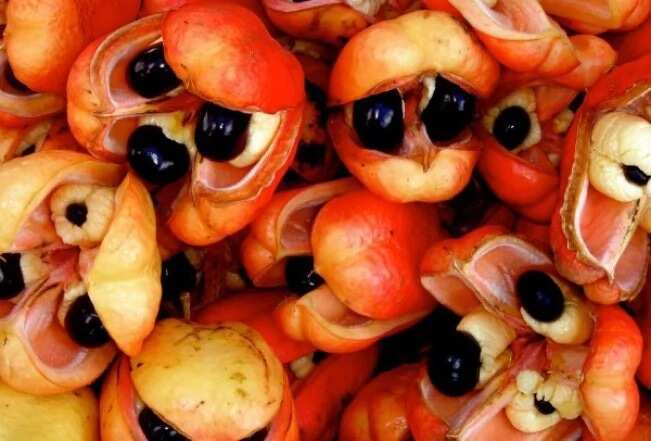 When it is still on the tree, you will have this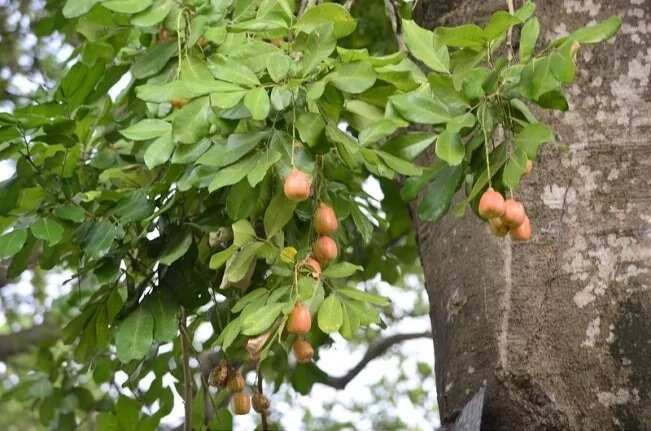 This is another indigenous fruit in Nigeria. With its black seeds, Ishin is a delicious fruit that will make you get addicted to it in no time.
This fruit opens only when it is ripe as people are often advised not to eat it when it has not opened up. Again, I ate this fruit as a little kid in Offa, Kwara state.
Going back home from school was a moment I looked forward to because my friends and I could stop by the tree and have a feast.
3. Monkey cola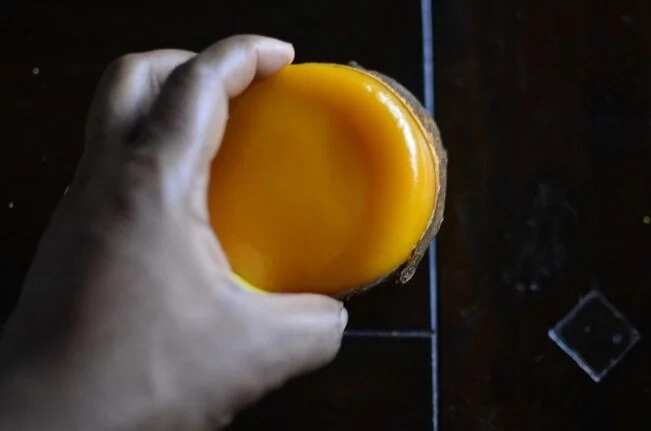 This is a crunchy fruit with a unique taste. Some people describe the taste as something close to a mixture of carrots and green peas.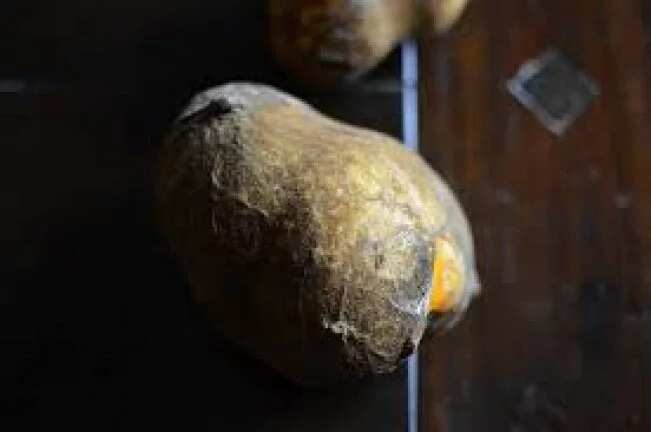 This fruit is mainly eaten by monkeys in the forest, they are found around the southern parts of Nigeria and Cameroon. This fruit could be yellow or white depending on the varieties.
READ ALSO: 3 absurd things Nigerians do with the free wi-fi they get
4. Atili or Ube Ukpoko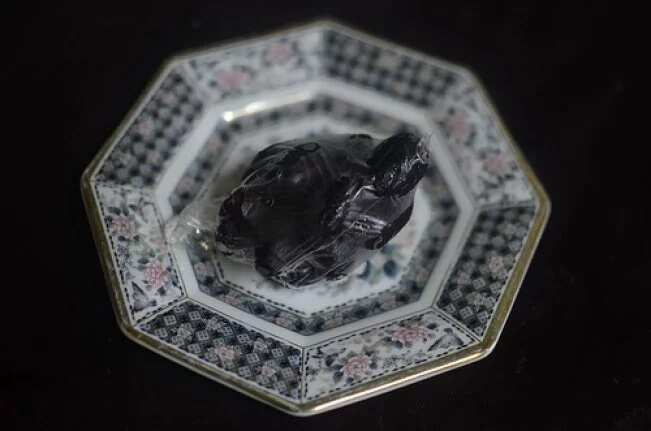 To an extent, those who live in the cities in Nigeria will know this fruit. Also known as pears, this fruit is different from the pears we know as it is far from the green oval fruit Nigerians call that.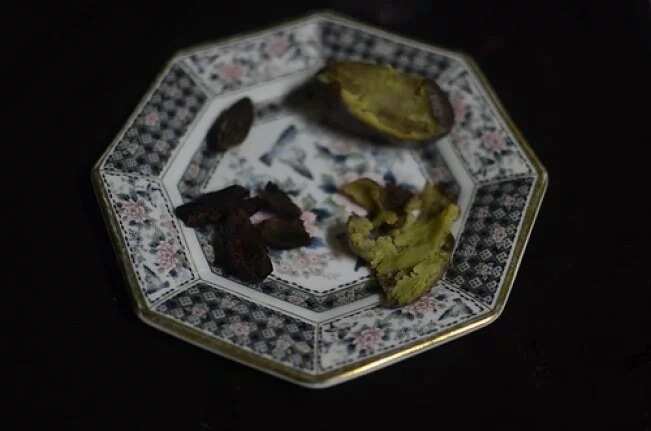 The picture below shows it is different from Ube.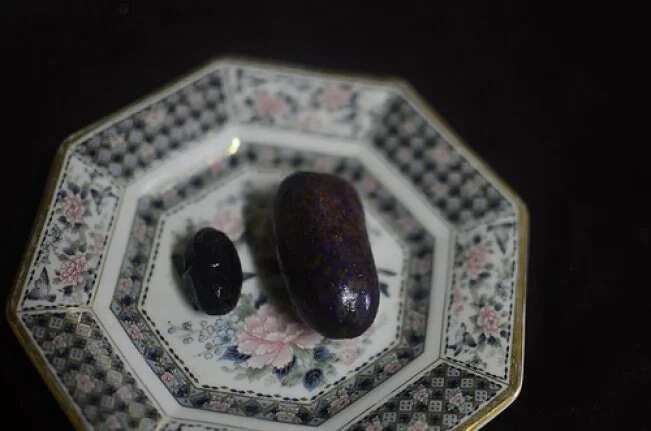 They are sold as cooked fruits and are different from the Ube often eaten with corn. It is a fruit that is smaller than a date. It could be short and round in shape or long spiral.
You can make a fruit skewer by following the steps used in this short video: