Did anything went wrong during the creation Bisi Alimi of how do you explain this? He was meant to be a lady no doubt.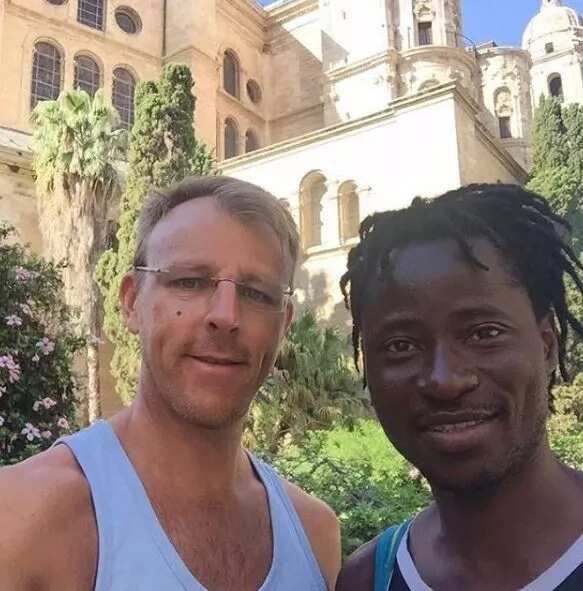 On Monday, October 17, 2016, while in the aura of preparing for his forthcoming wedding, gay right activist Bisi Alimi revealed what he enjoys wearing a woman's dress.
Alimi who is playing the role of a woman in his relationship/marriage said the first time he wore a dress was as a student of University of Lagos while he alongside media personality Denrele Edun were part of a group presenting a play while the then wife of the vice president, Hajia Titi Atiku came visiting.
READ ALSO: 5 secrets of Nigerian cross dresser, Bobrisky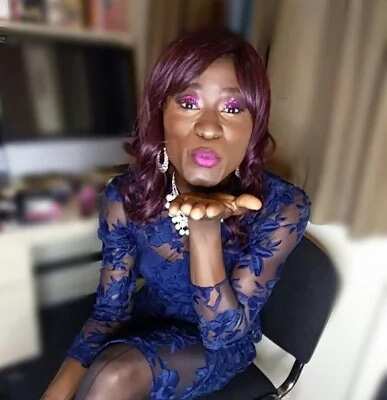 Though that was for a stage play but that was also the beginning of Alimi wearing female dresses and make up and he is grateful for it. He wrote:
"Day 13 of 30 days to my wedding of 30 things to be grateful for. The first time I put on a dress was at university of Lagos. I was drafted to act a role at the last minute as the character did not turn up. I am sure @denrele_edun will remember this event. We were acting for Atiku's wife while she was visiting. Many times after that, I have dressed up. I dressed up hosting many gay parties in #Lagos. In 1999, as a very young 24years old, I won the glamorous Miss Gay Lagos. It was an honour."
He revealed that that honour of wearing a dress was liberating to him:
"As a man (yes, just in case some of you are confused) wearing a dress and heels and stockings is liberating for me. I am not a woman and I do not want to be a woman. When I wear dresses, I wear them as a man and this is why it is very liberating for me. It connects with my vulnerability. As an African man, there is an expectation of what it means to be a man. Wearing a dress is also a statement of fuck you to patriarchy. I don't do conformity."
READ ALSO: Nonso Diobi goes tough on gays who come for him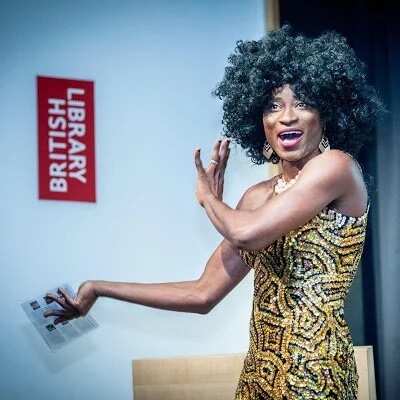 He also spoke about his alter ego he discovered in 2015 which is him dressing up as Ms Posh P.
"I live in my head and in my world. I would go naked and take a picture of it if I feel so good about it. Then came last year and I met @msposhp and she changed my world. She made me understand that beauty has no gender and a dress is a dress is a dress. The joy I feel when I take on the character of Ms Posh is overwhelming. She takes me to another level.
Also when @obehinoir makes her up, she transforms into this beautiful woman I have been dying to meet and know. Ms Posh is an act, she is only real in my head and in your imagination. That imagination if you let it loose will change the way you see women and treat women."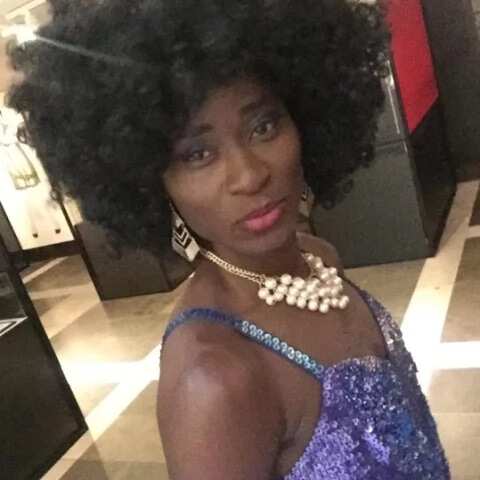 Alimi spoke about sexual harassment with him dressed up as a lady.
READ ALSO: Bisi Alimi talks about being gay as a baby (photo)
"As a man in a dress, I have experience sexual harassment and verbal abuse and to me it is interesting how just a dress changed the way people treat me. Unfortunately, Ms Posh is not invited to me wedding, but I am sure, she will be standing next to me in my head when I say 'I Do' to my man. #samesexmarriage #samesexwedding #30daysofthankfulness #equalmarriage #weddingday #dragqueen"
Disappointingly, the alter ego of Alimi, Miss Posh P will miss his wedding to Anthony as he cannot dress up as a woman on his wedding day.
Now you have an idea what his wedding dress will look like.