Aisha and hypocrisy of Buhari's critics, by Bayo Olupohunda
Editor's note: Legit.ng Editor-in-Chief, Mr Bayo Olupohunda, shares his views on the recent controversial comment of President Muhammadu Buhari in reaction to the interview of his wife, Aisha Buhari, to the BBC Hausa.
Mrs Buhari says the incumbent government has been hijacked by cabals, while the president says his wife belongs to his kitchen and should look after him.
Before I begin, let me warn that this piece is not in defence of President Buhari nor is it an endorsement of those seeking to score cheap and hypocritical political points of his controversial statement about the First Lady in Germany.
My position is that the president and his handlers should have known better that every of his actions and words would be scrutinised with microscopic thoroughness. The president should also have been better prepared to respond to off the script questions by deflecting with a 'no comment' answer. I foresee how this presidential faux pas would be used by his detractors to promote an argument about a lack of respect for women rights in the future. One can conclude the trip to Germany has now been overshadowed by this needless controversy.
READ ALSO: 9 things Aisha Buhari's said in controversial BBC interview
The issue is trending on social media, sparked outrage among women's rights groups and and has become a weapon  among Buhari detractors who have been quick to make a political capital out of it.
President Buhari's trip to Germany to shore up support for his fight against the deadly Boko Haram group among other agenda had coincided with an interview with the BBC Hausa-language service broadcast where Aisha Buhari had said her husband did not know many top government appointees. She had accused them of not sharing the vision of his All Progressives Congress party.
The First Lady did not name names. To the interviewer question about Buhari second term plan, Mrs Buhari had responded "He is yet to tell me, but I have decided as his wife that if things continue like this up to 2019, I will not go out and campaign again and ask any woman to vote like I did before. I will never do it again." The usually calm and reclusive First Lady's public outing of her husband has confounded Nigerians.
The interview has also opened a new twist in the intrigues that have shrouded President's Buhari's relationship with top party men and shadowy figures said to have 'hijacked' his presidency. If there were doubt about speculation that the President has been working with those he did not personally know or endorse, the Aisha interview has put paid to such speculation. An indication that the interview was going to ruffle feathers had emerged soon after it became known that the she had granted the interview criticising her husband.
There were reports of pressure by the president's inner circle to stop BBC from airing the 'offending' interview. But it later did. While I am not losing hairs over the insinuation of a hijack, I am, however, concerned by two issues that have emerged from the entire episode. If we look at it, the fear of a government hijack should only worry those core APC and the president's longtime associates who had remained with him throughout his journey to the presidency.
Indeed, Mrs Buhari has a point in worrying that the initial change movement is being threatened by strangers in the Villa, but isn't that the nature of power in Nigeria? Listening to the First Lady, I had a sense of deja vu. While the former president Olusegun Obasanjo was ruthless in crushing those who sought to hijack his government including his deputy Atiku, Yardua in his dying days  had a cabal that was spearheaded by his wife, the former First Lady, Turai Yard'Adua. She fought to the end to ensure that her husband presidency was not 'hijacked' A sort of an irony isn't it?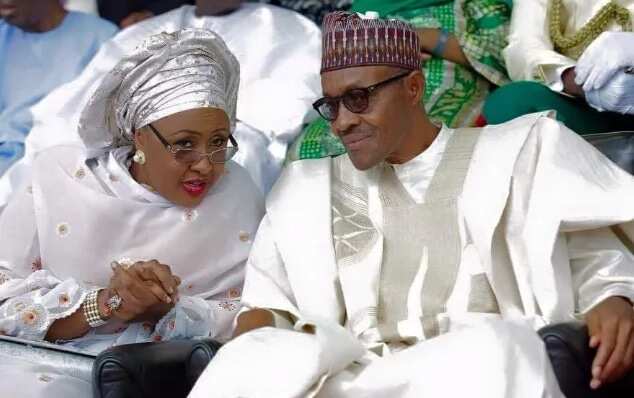 Maybe Aisha Buhari need to step up her game and learn from Turai and Mrs Jonathan who made sure they protected their husbands from the hawks intent on hijacking the presidency. Traditionally, other than the elected president we have always had a de facto 'alternate 'president'. During the Jonathan era, Okonjo-Iweala was thought to have hijacked power from GEJ. Mama Patience also wielded tremendous influence and power shielding her husband from Villa gatecrashers. Mrs Buhari should learn from history.
While the BBC interview is still generating debate, the spin-off is what has even generated a more intense outrage both in Nigeria and internationally. It does not help that the president spoke in the presence of an international audience. In his response to Aisha scathing criticism, President Buhari had smiled wryly and delivered a punch line that will by no means define his presidency in years to come. "President Muhammadu Buhari laughed off, saying, I don't know which party my wife belongs to, but she belongs to my kitchen and my living room and the other room."
His comments to reporters in Germany prompted German Chancellor Angela Merkel, standing at his side, to give him a short glare and then a laugh. Some Nigerians on social media have blasted the president's comments as misogynistic, comparing him to U.S. Republican presidential nominee Donald Trump. But I am not in any way surprised at the President's mindset about women and their role in a changing world. In spite of the defence put up by the presidency, Buhari's Freudian slip is symbolic of the patriarchal mindset of Nigerian men. Before the president's faux pas, he has faced criticism about lack of gender imbalance in his cabinet.
Gender right is a hot topic globally. Women rights group have been at the forefront of demanding that the rights of women are respected in a male dominated world. While advancement has been made in many areas, the female gender still struggle with discrimination and are subjected to the whims of a male factor both at home and in society in general. Women movements throughout the ages have made the rights of women a center point of their campaign, for example, Feminist movements have long campaigned and continue to campaign for women's rights, including the right to vote, to hold public office, to work, to earn fair wages or equal pay, to own property, to receive education, to enter contracts, to have equal rights within marriage, and to have maternity leave.
READ ALSO: Aisha belongs to my kitchen and my living room - Buhari
Feminists have also worked to promote bodily autonomy and integrity, and to protect women and girls from rape, sexual harassment, and domestic violence. But there is still a long way to go especially for Nigerian women who continue to seek equality of the sexes. But in spite of an effort to guarantee equality for women and provide opportunities, Nigerian women still have to confront the glass ceiling and barriers to their aspirations.
The President's faux pas represent the dilemma of the feminist movement in this part of the world. The long-standing patriarchal narrative has cemented the perception of women in the society as being subservient to men. In recent sermons, two popular Nigerian pastors have reinforced the narrative of women as the weaker sex, inferior to men who should be consigned to the kitchen.
The President's statement in Germany has drawn criticisms, but he has not said anything new. While it was disappointing that such a portrayal of women is coming from our nation's number one citizen the statement largely represents the mindset of Nigerian men who still consider women as inferior to them. And that is why I consider the backlash hypocritical.
These chauvinists justify their treatment of women with the biblical injunction that admonishes women to submit to their husbands. One Yoruba proverb even announced "a man as the crown on a woman's head". Unfortunate as these stereotypes about women may seem, President Buhari's statement offers an opportunity to push the frontier of debate about women's rights.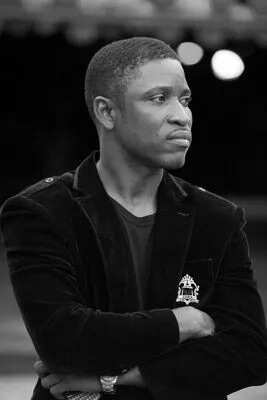 The views expressed in this article are the author's own and do not necessarily represent the editorial policy of Legit.ng.
Your own opinion articles are welcome at info@naij.com — drop an email telling us what you want to write about and why. More details in Legit.ng's step-by-step guide for guest contributors.
We're ready to trade your news for our money: submit news and photo reports from your area using our Citizen Journalism App.
Contact us if you have any feedback, suggestions, complaints or compliments. We are also available on Facebook and Twitter. Subscribe to Legit.ng Opinion page!
Source: Legit.ng