Ovie Success Ossai is the Personal Assistant to the Governor of Delta State, Senator Ifeanyi Okowa. He is also the youngest political appointee in the government. He is 24 years. And by parity of reasons, the youngest political appointee in the country. Here, he shares his experience with Austin Oyibode of Legit.ng in Asaba, the Delta State capital.
Excerpts:
 Tell us your name and a little of your background
My name is Ossai Ovie Success. I am from Ogume in Ndokwa West Local Government Area of Delta State. Ogume in Ndokwa West. I was born on February 2, 1992. Feb 2. After my primary and secondary education, I attended College of Education, Warri where I graduated in 2012 from the Department of Computer Economics.
How was your beginning like as a little child?
I will say it was not easy but I thank God for his grace upon my life. I was born and bred by my mother. I have a father but they are not together. So, it was only my mother that took care of me all throughout my childhood days. From my mother's side we happen to be two, me and my elder sister.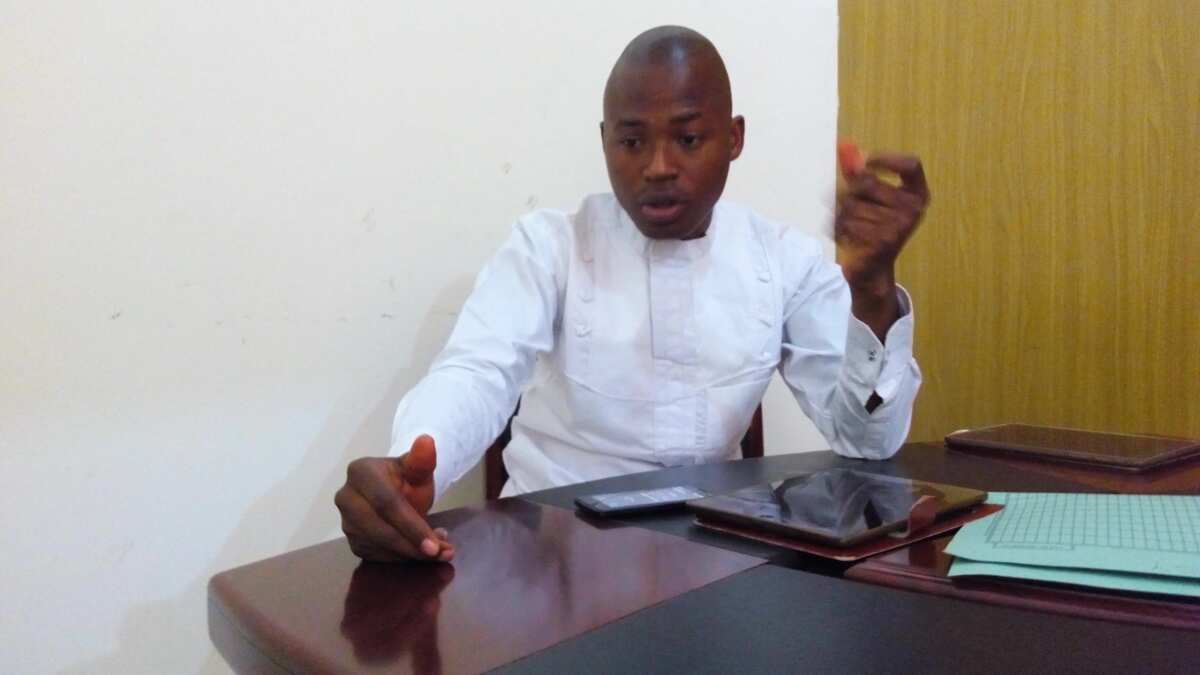 My mother taught me a lot of things about life. How be creative with my talent and every other thing I have. She taught me to be a good ambassador of my home and my community. She always preaches the gospel of Christ to me. She will always tell me about hard work and discipline. This makes us to believe in hard work and discipline in our home.  She told me that hard work with the favour of God will give me success.
READ ALSO: Interview: I am glad to represent the Nigerian youths - Youngest speaker
Today, from the home training I got from my mother, I happen to be the Personal Assistant to the Governor of Delta State, Dr. Ifeanyi Okowa. By the grace of God I'm the youngest appointee to the Delta State Governor and likely the youngest appointee in Nigeria. Like I said earlier, education contributed a lot to where I am today. I will give kudos to facebook because it has really contributed to where I am today.
Now, how did you get into this office because it's rare seeing governors appointing young people like you into offices?
It started long time ago before he emerged as the Governor of Delta State. I have worked with him shortly after my graduation from my NCE. I was using my knowledge to preach the gospel about Delta State. I told the world that we Deltans are good people, we have so many things that can be of help to investors.
I was preaching him to the people through facebook. I was giving out his achievements when he was Chairman of Ika North East Local Government Area through to when he was senator of the Federal Republic of Nigeria. From there, he noticed my hard work in the media. I followed him up during the consultation in preparation for the primaries and when he emerged as the PDP governorship candidate, I was appointed into the campaign media team.
We started working seriously until the election where he won and emerged as governor of Delta State. Sincerely speaking, I never thought I would be appointed as PA to the governor but God has his way of doing things. I was shocked when I received my letter of appointment by the state government as a PA to the Governor.
Now, what is your job basically as PA to the Governor?
Like I said before, my job is basically on the media. I'm PA Special Duties (Media). I report government activities across the state. I preach his SMART agenda to the people of Nigeria. We all know he is media friendly and that's why he has appointed young guys into the media team.
My duty is not just the media alone but also to visit areas in the state and report issues affecting lives of Deltans. This is to make sure the prosperity is distributed fairly to all Deltans. Since May 29, 2015 we've been doing that and that's why today we've recorded a lot of success.
Today, we see his achievements all over the state. Even people who are not in the state are aware of the achievement of the state government. That's why investors are coming to invest in the state. The environment of Delta is very conducive for business. It is peaceful and habitable.
When the issue of Niger Delta Avengers came, we used the media in making sure that our people shun violence and accept peace and dialogue with the president.
Let me take you back, you said you were promoting the governor before he emerged as governor, why were you doing those media works on facebook when you have not entered the government?
Yea, that was because I know that there were different persons contesting for the governorship. But I followed very well the track records of Governor Okowa. I noticed that he is a great leader. I see that he has positive records all through the state. From when he was chairman through to when he was senator. I noticed that he is an experienced leader. I noticed that he is capable of taking over from the former governor Emmanuel Uduaghan.
Among all, I also noticed he was the best candidate. I noticed that none of the contestants then has experience like him and the mindset of transforming the state. Delta State is a great state and it needs an experienced person to move it forward. Thank God we are all seeing what is happening today, it will take an experienced person to do what he is doing and manage the state resources. These are some of the things that drew me nearer to him even when he has not emerged as governor.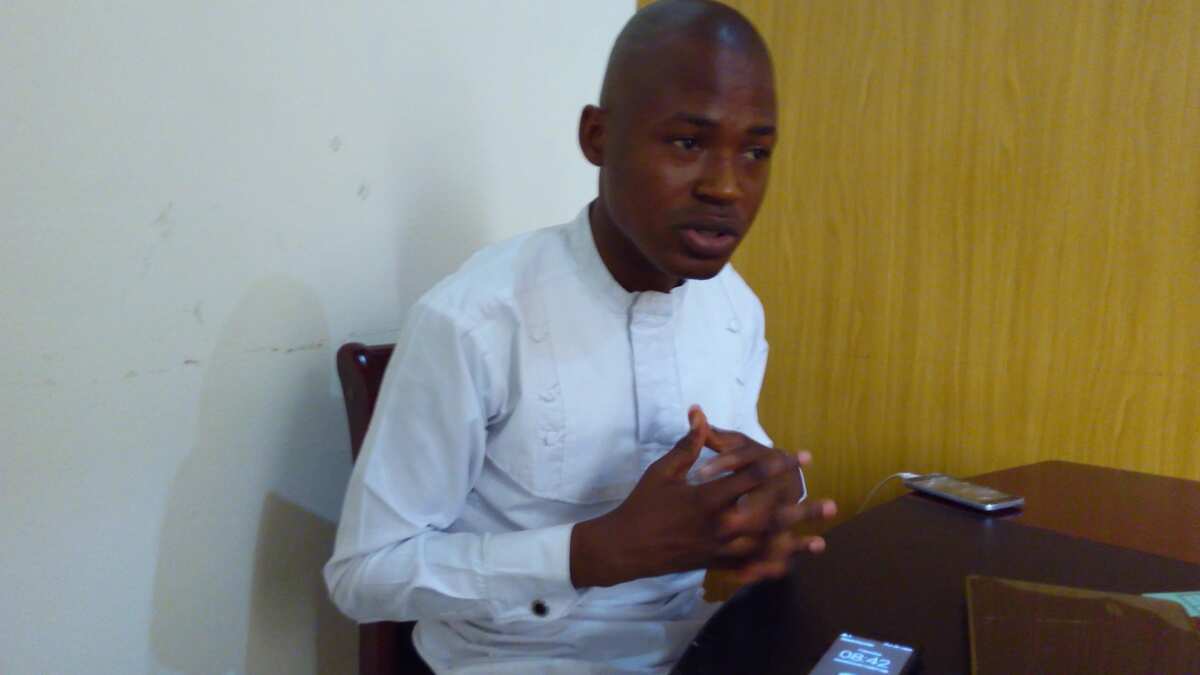 READ ALSO: Another BIG trouble for PDP, this state chairman was wrongly sworn in
No, tell us after your school at College of Education, Warri, what were you doing before you were called?
Good, that will be interesting. I was working and I will tell you the nature of work I was doing. Shortly after my graduation from school, I went into security work. I was a security guard at one of the hotels in Warri. While I was doing that I was using my phone to preach the gospel of Okowa on the internet. That was even when I had not been known by governor Okowa. I was telling the world that Delta State is a beautiful place to be.
I was doing that while carrying on my security guard. From there, I moved to another hotel where I worked as house keeper. After a while, I left for Asaba.
And when I came to Asaba, I continued doing the work on the media until Governor Okowa called me and I met with him, from there we started working together, moving from one community to another to consult various community leaders before the primary election.
You said the governor called you. Do you mean he called you himself or how?
Alright! The thing is that he noticed my vibrancy on Facebook and he wanted to know who this young man is. So, he demanded to see me. Then, Hilary Ibegbulem who is the Principal Secretary to the governor, called me. When he called me I was in Abuja. Then he said whenever I return to Asaba I should see him. Luckily, the day I came they were on their way for a visit to Okpe Local Government. I went there and Hillary took me to him. And he said I've been looking for you for a very long time.  And when he saw me, he was shocked.
He was expecting to see a very big guy but he saw a small boy. He had to stand up and people were wondering which small boy could drag the governor like this. From there I started following him one on one. Wherever he goes he personally makes sure I'm there. If I'm not there he makes sure he brings me in. That's how we've been working all along before he emerged as governor. When he emerged as governor, I never thought I would be given a position.
Now, most people who see me around him, what comes to their mind may be I am his son or I'm from his local government or I'm related to him in one way or the other. Their ideology is a young guy can't be in government without being related to the governor or one of the leaders around.
But it might interest you to know that before I was given the appointment, I never lobbied for it neither was I imposed on him by anybody. That is what happens most times, leaders recommend people from local government to the governor for appointment but in my case it was not so.
In fact, if appointment was to be given by local government, I don't think I would be appointed, looking at the society we are today. They would rather prefer to bring their people to occupy positions. It was not by any leader but by the grace of God. He saw possibilities and a bright future in me, hence he deemed it fit to bring me in.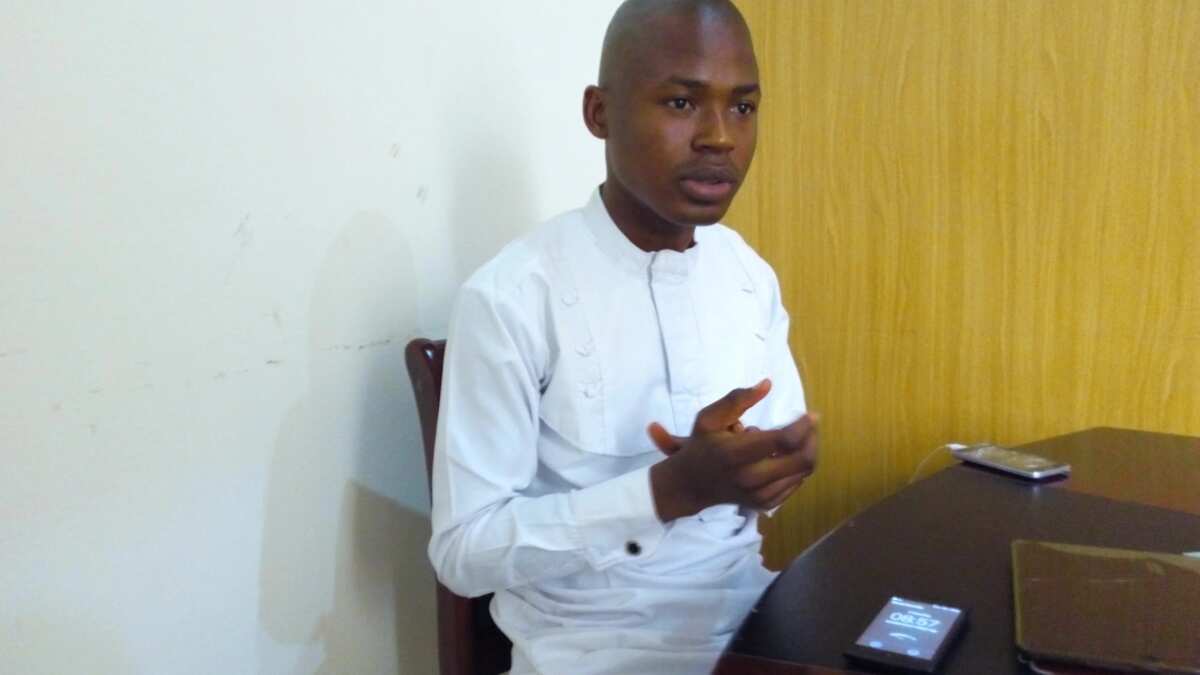 Now, as a young person working with men that ordinarily you wouldn't come close to if you were not in this position, how do you feel being close to these men?
I feel overwhelmed and it's a privilege to be with them because years ago when I was in school, I never thought I will be close to government corridor let alone being in government. I feel overwhelmed but not carried away. As a young guy in government I feel it is an opportunity to serve, it could have been somebody else. And that's why today with the little I am I will be giving out scholarship to students in Delta State to encourage them to be good ambassadors of the state. I see myself as a connection to the unemployed youths out there.
READ ALSO: Inside the booming baby factory trade in Delta
Now, this government will only be for, at most, eight years. What are your ambitions at the end of the eight years because definitely if he comes back after the four years, he may take you with him. What do you have in mind after the expiration of his government?
The first thing that comes to my mind is investment. Government is not forever. Like you said it's just eight years. When it's over, the possibility of being in next government is 50/50. And as a young guy growing up, that's why I'm not carried away. I intend to go into business apart from politics. By the grace of God, in future, I intend being a great politician. I will love to lead our people in achieving a greater transformation. As a boy growing up, I look up to being a governor someday. I look up to be a great leader someday. I look up to be a source of hope to everyone around me.
That's why today I utilize every opportunity that comes my way to talk about business, investment so that after leaving government we won't turn beggars. Rather I will be the one employing unemployed youths in the state, giving hope to everyone around me.
What advice do you have for youths that are outside there, some are into kidnapping, some are carrying out armed robbery, others are prostituting. What do you have to tell them?
Basically, crime has no gain. To the youths out there, if I were to be a cult boy, I won't be where I am today. It's all about focus. You have to be focused and determined. The fact that you are not employed today does not mean you won't be employed tomorrow. Life is a gradual process. Whatsoever difficulty as a youth you are passing through today, it's for you to use as a story tomorrow.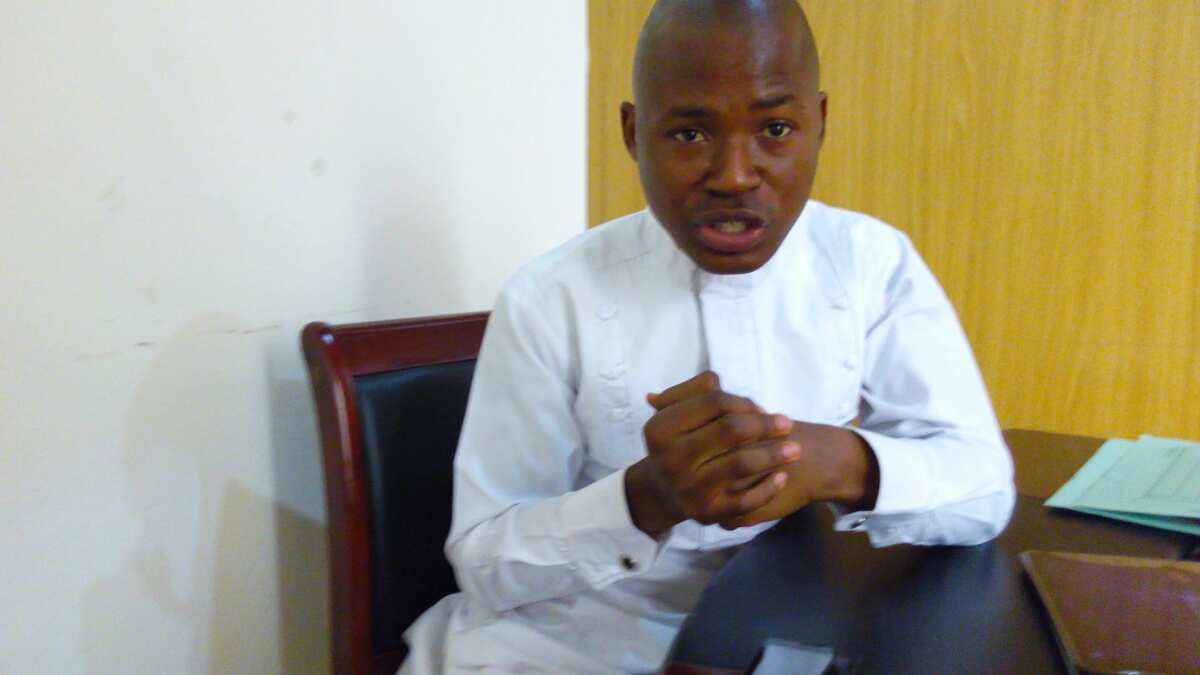 So, it pays to be focused and determined and above all hardworking.  Many youths are committing crime because they believe that government has to provide everything they need for them. Now, I told you earlier that after my graduation from the school I didn't wait for the government to empower me before doing something.
I went to do security guard which most of our youths today will not like to do. But whatever you do as long as it's fetching you some money, you need to do it. We don't have to commit crime, destroy government property to prove our right. The best thing to do is to look for what we can do and earn a living.
An idle mind is said to be the devil's workshop.  If you don't see yourself doing something, you will see your future being killed. When you involve yourself in crimes, you are gradually cutting off your future. You see many people have committed so many crimes.  Some are in jail today, regretting their actions. So the best thing you can do as a youth is to first of all look up to God and find something doing.