- As tension continues to grow in the All Progressives Congress over the Ondo governorship election, one of the aspirants has spoken out
- Senator Ajayi Borrofice, touted as nursing ambition to defect, has suddenly commended Chief John Odigie-Oyegun
- Borrofice further said he is a good sportsman and as such would work for the party to win the governorship election
In what may be another blow to the Asiwaju Bola Tinubu camp ahead of the governorship election in Ondo state, one of the aspirants of the All Progressives Congress (APC) has declared his support for the party's chosen candidate, Rotimi Akeredolu.
Senator Ajayi Borrofice, who contested for the position during the primary election conducted by the party and decided to seek redress against the outcome of the process, suddenly declared that he was supporting the national chairman of the party, John Odigie-Oyegun and Akeredolu.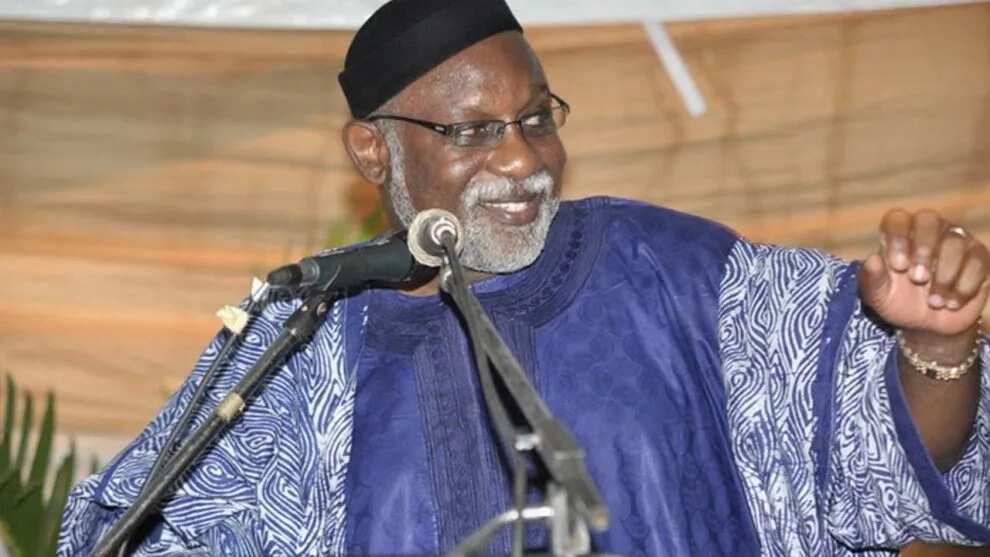 Oyegun and the national leader of the party, Asiwaju Bola Tinubu, had been in long-drawn battle over the outcome of the primary election and how he sent Akeredolu's name to the Independent National Electoral Commission (INEC).
"It was rather unfortunate that in the course of the rising tension emanating from the primaries and the appeals, there have been undue media comments and attention which have externalised and sensationalised what ordinarily ought to have been a simple, internal party exercise or procedure.
"What happened within Ondo state APC was not more than a disagreement among patriots over a highly competitive and keenly contested primary.
READ ALSO: Abayomi says Tinubu not important in Ondo election
"I wish to put on record that all the contestants were men and a woman who felt genuinely concerned about the parlous and regrettable state of our state today.
"Each of us have the zeal, the passion and fervour for rescuing this land from the 8 year misrule of PDP which have relegated our citizens to poverty and misery," Borrofice said in a statement made available through Akeredolu's media office adding that as a true democrat, he is conscious of the fact that in any election, though contestants may be many, a winner must emerge.
While stating that he was showing sportsmanship having lost to Akeredolu, he added: "I therefore wish to use this medium to praise the President of the Federal Republic of Nigeria who is also the leader of our party, his Excellency General Muhammadu Buhari GCFR for his sincerity, fairness, transparency and honesty in this matter.
READ ALSO: Ondo election: PDP picks Mafo as Jegede's running mate
"In the same vein, I wish to appreciate the leadership of our great party, particularly the National Working Committee and its Chairman Dr John Odigie-Oyegun for their forbearance, fairness, maturity and responsiveness in dealing with the issues.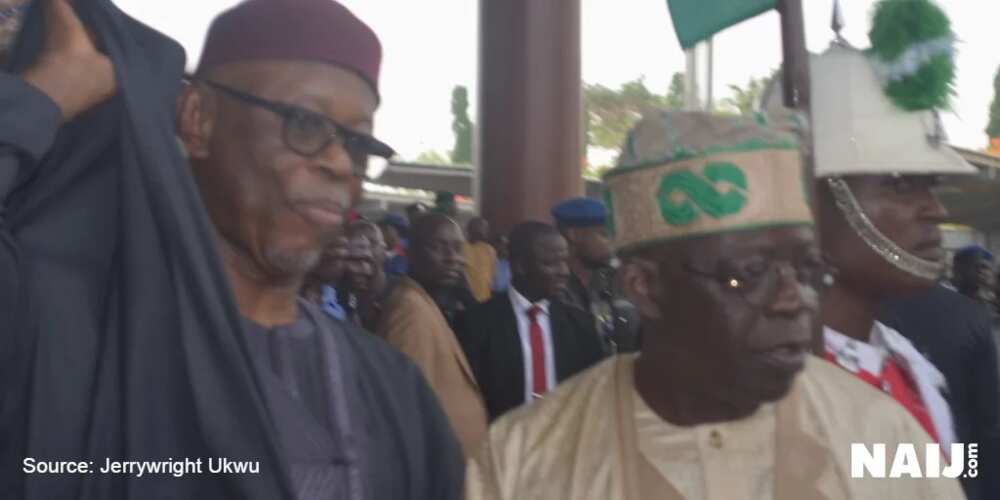 "I also wish to thank the candidate of our party, Mr Oluwarotimi Akeredolu for his fortitude, maturity, humility and courage to seek and drive a quick, lasting and enduring reconciliation process. My gratitude also go our co- contestants, particular my colleague and brother, the distinguished Senator Omotayo Alasoadura, Dr Tunji Abayomi, Rt Hon Victor Olabimtan and others who have also demonstrated unprecedented love for Ondo state, our party and the course of democracy by labouring to facilitate reconciliation and confidence.
"Though it is the desire of the opposition to see discord, disaffection and crack in our party especially after the primaries, I wish to put the opponent on notice here and now that it has failed. This house of APC, in Ondo state will stand united, resolute and strong. It will go ahead and win the next month election against the PDP and redeem our people."
READ ALSO: Ondo election: PDP, APC at war over plans to rig poll
He said his team had met with Akeredolu a couple of times after the primaries just like other leaders of the party had also contacted him.
He noted that the unity of the APC to win the election was paramount.
"It is therefore in the light of all these as well as the utmost desire to protect, preserve and develop our party that I, Professor Robert Ajayi Borrofice, wish to announce to you and all Nigerians today that I accept the decision of our party's NWC affirming Mr Oluwarotimi Akeredolu as the Ondo state APC governorship candidate for the November 2016 elections. My supporters and I view, accept and congratulate him as our party's flagbearer.
READ ALSO: Defecting Ondo governorship aspirant appoints Tinubu's aide
"We will work with him and for him totally and patriotically to ensure victory for our party at the elections. This reconciliation is total and unconditional. Our party is supreme, Discipline and integrity is supreme just as the voice of the people is.
"As I have always reiterated, I am a true partyman. I believe in our great Party, the APC. I will never abandon it for any reason. I will always remain in it to sustain and strengthen it for the sake of Ondo state and Nigeria. I hereby direct all members and supporters of our group throughout the state to make themselves and all their resources available for our party and its candidate to pursue a successful campaigns," he declared.