Barrister Segun Olawoyin is a former chairman of Offa Local Government in Kwara State and also an erstwhile Commissioner for Environment and Tourism during Bukola Saraki's tenure as governor. In this interview with Legit.ng in Ilorin, the legal practitioner revealed that the Nigerian judiciary system is corrupt and needs proper cleansing.
What is your take on the alleged plan by the state government to appoint caretaker committee in the 16 local governments in Kwara State?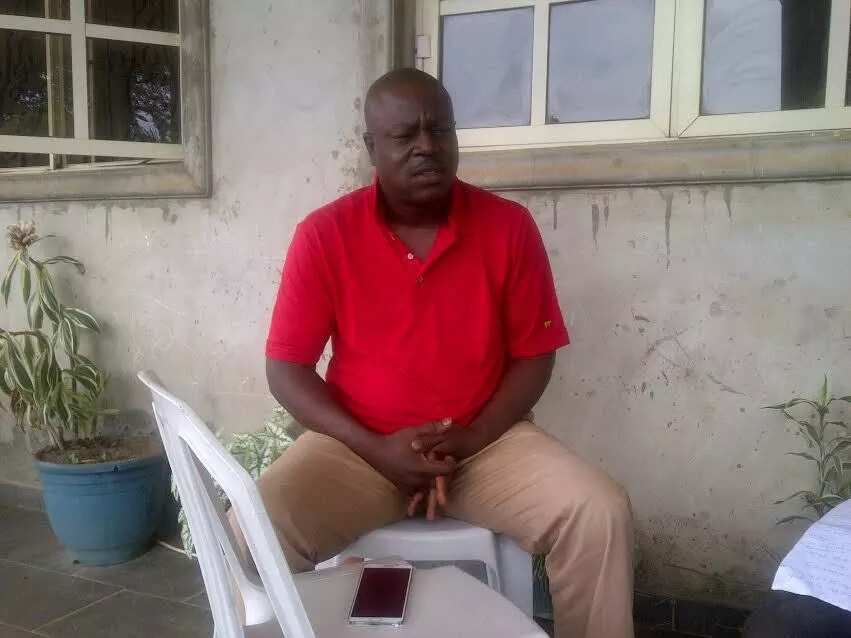 Well I don't know the reason the governor has given, and I don't know how elaborate it is, so I don't have any take on that. The governor must have given the reason based on the provision of the constitution, whether they are incapacitated in a way or there are security reasons, I don't know yet, but well in my local government, I see it as a rumour that there is going to be such thing but I've not seen anything concrete on ground yet.
What's your view about the joint account being operated by the state government and the Local governments council?
Based on the constitutional provision, section 7, so to say, the Governor of the state has been given the power to do whatever they like with the local governments. And being that as it may, the council chairmen must have agreed at a meeting or at whatever fora that should be the system they should operate with. I don't think the government can unilaterally take a decision that they want to operate a joint revenue-based system. It has to do with the conjunction of the council chairmen.
Do you support the abolishment of the joint account?
Well, most of the local governments are not viable, and my take on that is that there are some local governments that would go if that is not done. But the government must find a basis of making infrastructure to be in all the local governments. They have to spread the revenue to make sure everything goes in all the local governments. When we were there, Oke-Ero, Ekiti and Isin could not survive without the state government's patronage. And if you say you should give them what comes, it would be given to them, but they might not be able to sustain their staff strength and to pay for the welfare and salaries of their staff.
It is believed that the JAC is responsible for the local governments revenue allocation and yet, the backlog of salaries these days are not being paid. How do you see this?
Basically, it has to do with the mentality of the council chairmen because when we were there, I was the secretary of IGON. The councils that are mentioned apart from Ilorin South and Oke-Ero too, which had a lot of backlog loans, I don't think there is local government that will not be able to pay its workers based on what is coming in, but you will not be able to do some other things. You might not be able to even patch the roads, but you will be able to pay your salary based on what comes in at that time and I believe it has to do with the pragmatism of the council chairmen. You have to sit down and get your priority right. Some of them want to feed beyond their levels, and they forget their primary assignments which is why they are in council. I think that is the first thing they have to address. When you are given the responsibility, you have to weigh your responsibility first. Don't weigh the outlook; people's perception about you. I think that's where our leaders are getting things wrong in this country. If you don't know how to handle the responsibility, then you don't have to take the challenge in the first place.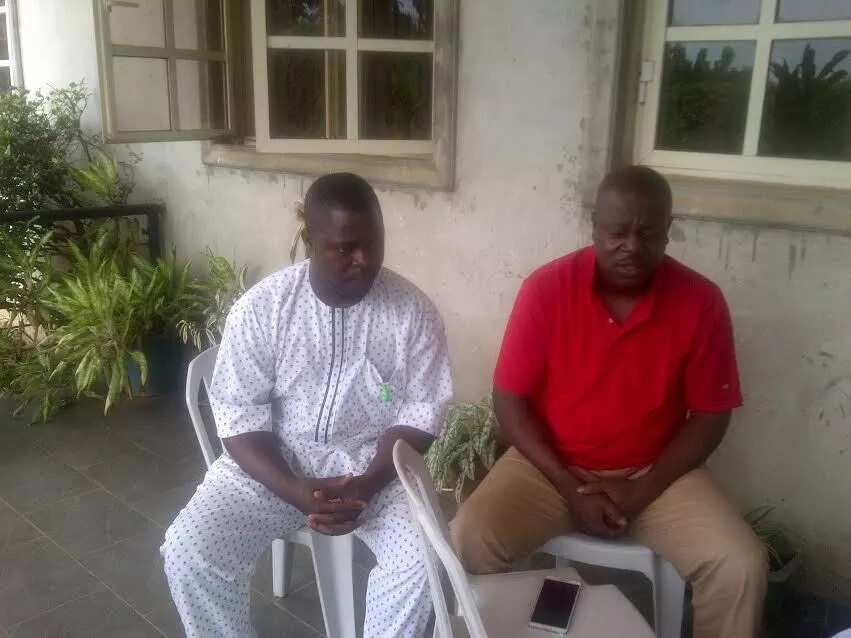 When I left Offa Local government, I paid even arrears and bonuses. I left in November and paid till January and that is why most of them, even what is due to them, they want to take it ahead before the appropriate time.
READ ALSO: Can Guardiola win the Champions League trophy with City?
Are you saying that the Local governments are responsible for the staff being currently owed?
Well I don't know their take, neither do I know how much that comes in these days, but what I'm saying is their priority must be right as a council chairman. They might not be responsible, but what comes in must be able to offset the expenses, not other additional expenses.
They know how many their staffs are, so they should project as they cannot be owing six, seven months, I don't think it's normal. You can owe a month or two, yes, so when this month comes, you add the other month to it but you can't have a backlog of three months at a time.
So, setting priority for the local governments chairmen now, are you saying it is not being done in the right way?
Yes, I don't think their priorities are right because they are not the Governor of the state, so all they have to do is handle local responsibilities. They should not act as though they are the Governor. They are not yet there. The Governor has a lot of avenue where he can get money and do certain things. What you have to do, the immediate needs of your people must be addressed, and your allocation should be able to address that.
We've read and seen a lot of things and at times, the Governor will send documentation to them. I read the papers about the 120 million that was given in about two months ago or so, to add to what they had given. Then they don't have to live in affluence. As a council chairman, my car got stolen, insurance paid back 4.3 million and I did not take that money, but the money was used to pay certain things for my staffs.
That's what I'm saying and I kept on using a friend's car until I left the council. You don't have to flex muscle with the Governor or the President, if you maintain your status as a council chairman you will grow.
Is it true that the judiciary system in Nigeria is corrupt?
Well, it's a reflection of the larger society, Nigeria is corrupt, and judiciary is part of Nigeria as they are not from other countries and they are appointing them every day, so they have to be corrupt. It's just like asking that is Nigerian Police corrupt? So they are corrupt.
There are cases of corrupt judges that were dismissed as a result of their involvement in the practices. What is your view about this?
Based on what the NJC did, it is right. That is to put them in check and that is a disciplinary measure. Not that because you have been appointed a judge, you are above board, no, you have to be on check all the time. And the present CJ, who is almost outgoing assisted in the cleansing of the system. I think it is right in that direction. He did not limit it to maybe Magistrate or Area Courts, even the Courts of Appeal. The CJ of Ilorin here was dismissed. The CJ of the state dismissed and another one has been appointed. So that's to let them know that they are on watch, all of them and  anytime anyone is caught, action will be taken.
What is your assessment of President Muhammadu Buhari's anti-corruption crusade so far?
Well I don't see anything concrete yet, It's just the body language that I think everybody is just following. Nothing concrete is on ground as far as I am concerned, but people are being sentimental when they talk about it. They just lack the personality of the person. We are talking about a system, because if you are coming to make sure things work, it has to be a generality, it's not just one section.
A lot of things have been written about so many people in his ministries and departments. Most of the ministers, they have written so many damaging things about them and the president has not talked about that. Even the Chief of Army Staff and the Director of SSS, a lot of things have been written about them and nothing happened. So, if they say corruption, it has to be total, not just one section of the society.
READ ALSO: Facts about this Nigerian state will make you proud
What is your take on the crisis rocking the judiciary system presently?
It is not a crisis, it is something that the DSS are using their power beyond their constitutional responsibility. So it's not a crisis, it is something that can be checked. Being SSS does not mean that they can bust into anybody's house at any time, there is a procedure. About two weeks ago, the CJN came out with a list of judges they want to sanction: the one that would face prosecution and the one that should be dismissed. So if you have something wrong with any judge, follow the same line.
If you have done your investigation, good job, call the CJN or the authority saddled with the responsibility, that these are our findings about some of the judges and they are facts. They must not be sentimentally instigated investigation, they must be something that is discovered and real. Put it on the table of the CJN and put him on the watch. Anybody can bust into anybody's house with the way they have acted, so it is wrong. When there is a system, that system must be followed. It is total anarchy. It's not called for. If you want to cleanse the system, it is not by bringing a commando style, you are not acting a movie.
Coming back home, how can you assess Governor Abdulfatah Ahmed's performance since he came on board in terms of development?
What I will only say is that he needs to do more in the area of infrastructure, and he needs the wisdom of God Almighty to guide him because Kwara state is complex, it's just like the Nigerian nation. And because this is the last lap in his 8 year tenure so for somebody that will be coming next, a concrete template must be on ground for that person to start working with.
Source: Legit.ng