- Six persons have arrested for stealing diesel belonging to the estate and works department of the National Assembly
- Two of the culprits are said to be National Assembly staff
- The others came from outside the complex
Six people have been arrested for stealing diesel owned by the National Assembly.
One of them was said to have to escaped while they group were nabbed by security operatives at the National Assembly.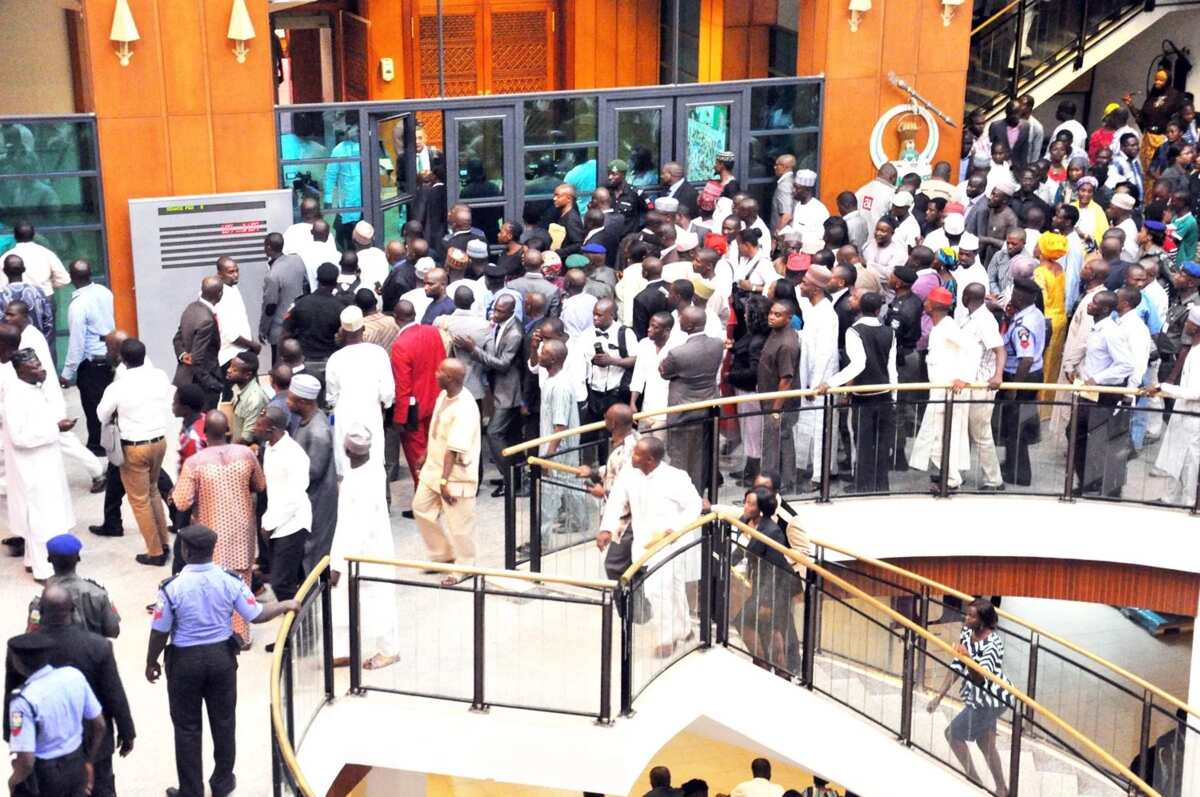 A source told New Telegraph that the National Assembly staff were said to have masterminded the operation in collaboration with their colleagues from outside the National Assembly.
READ ALSO: Nigeria police arrest former government official over false allegation
The suspects were said to have arrived the National Assembly complex about 4.20am and went straight to the area where diesel is stored.
A source quoted in the report said According to the source, the suspects arrived the premises of the National Assembly in a Volkswagen Golf car and immediately proceeded to scoop diesel into jerry-cans before they were nabbed.
The police are said to have launched full investigation into the incident to ascertain whether there were other collaborators among employees of the National Assembly.
Meanwhile, the Economic and Financial Crimes Commission (EFCC) has commenced investigation into the budget padding scandal in the National Assembly.
The anti-graft agency has already commenced interrogating directors of finance and account of 16 federal ministries.
Source: Legit.ng