- Boko Haram gunmen attacked a village in Maiduguri, today, October 11, 2016
- The attack left about five people dead and an unconfirmed number injured
- The reportedly brief attack took place in Kwashebe village, Jere local government area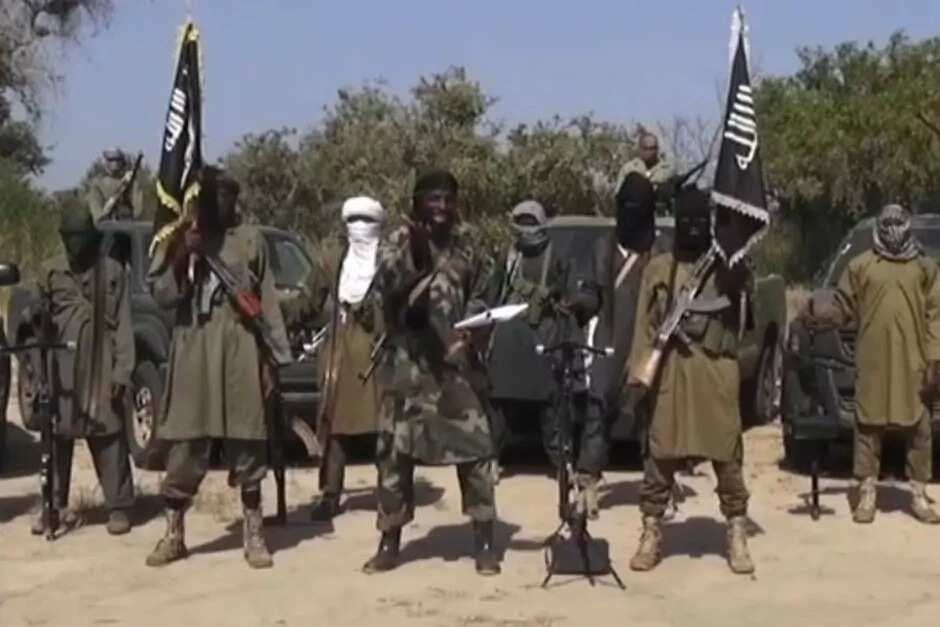 Once again the dreaded Boko Haram terrorist sect has struck. This time they attacked the Kwashebe village in the Jere local government area of Maiduguri state.
According to Daily Post about five villagers died in the attack on Kwashebe, which happened around 10.30 am, on Tuesday October 11, was brutal and quick according to eyewitnesses present during the attack.
The attack is especially disturbing, as only recently the Nigerian army released a video of the bombing of strongholds of the Boko haram sect, which many believed would severely deplete the forces of the terrorists.
According to an anonymous security source, the gunmen after shooting indiscriminately at the villagers, went on to set houses on fire with petrol bombs. After which they looted the food and livestock they could find in the village and escaped.
READ ALSO: WATCH how NAF bombards Boko Haram bases in Sambisa forest (Video)
The anonymous source also said: "There was quick intervention from some civilian Joint Task Force (JTF) around the area. They responded on the attack by evacuating some victims, particularly the injured ones to a nearby police station in Jere local government area".
As at the time of this report, information indicates that, troops of the 7th Division of the Nigerian army have been mobilized to the scene.
READ ALSO: UPDATED: Eight confirmed dead as bomb blast rocks Maiduguri in Borno state
Also an additional three dead bodies were taken to the same Jere Police Station, while other who sustained injuries were taken to State Specialists Hospital (SSH), in Maiduguri for treatment.
Meanwhile, only recently, the Shehu of Borno spoke of how he lost 100 chiefs to the Boko Haram scourge.
"How can you unite with people that destroyed your homes, killed and displaced you? We have suffered a lot. I lost more than 100 local chiefs under my kingdoms. I was attacked by suicide bomber, thousands of women became widows and children orphans. I think, to unite people with repentant insurgents is a big task," he said.